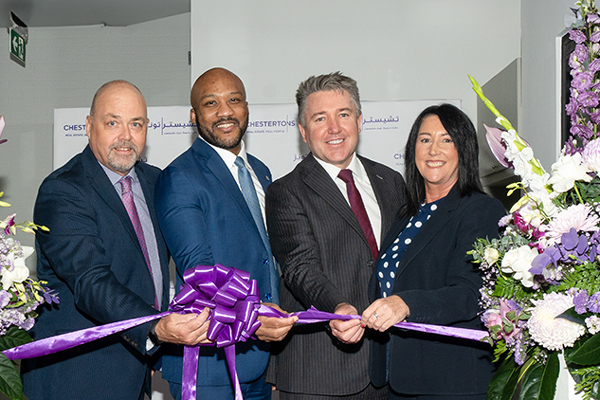 The office opening
Leading real estate advisory Chestertons Mena is on the move, with the opening of additional offices in Dubai to reflect the company's continued growth in the UAE and wider Middle East region.
Chestertons has more than doubled its office occupancy at Dubai's Marina Plaza in response to a significant uptick in the number of clients, workforce and real estate transactions, driven by the continued success and growth of Dubai's real estate sector.
Nick Witty, CEO, Chestertons Mena, said: "Chestertons Mena is proud to be at the forefront of all things real estate in Dubai and, increasingly, the wider UAE and Middle East region. With our aggressive recruitment drive across all service lines in full swing, an ever-expanding client base and a team of experts that is second to none, we have outgrown our existing offices and taken up additional, Grade A space to further drive our business."
Expansion to Ras Al Khaimah
Chestertons Mena currently operates across the region, with offices in Dubai, Abu Dhabi, Bahrain and Riyadh, with an imminent expansion into Ras Al Khaimah. The company currently employs just under 100 people, with a target of recruiting another 30 before the end of 2023.
Chestertons Mena offers the full range of real estate advisory services, including Commercial and Residential Sales and Leasing; Building Consultancy and Project Management; Property Management; Short Term Leasing/Holiday Homes, Consulting and Research and Valuation services, with a dedicated, expert team for each function.-- TradeArabia News Service