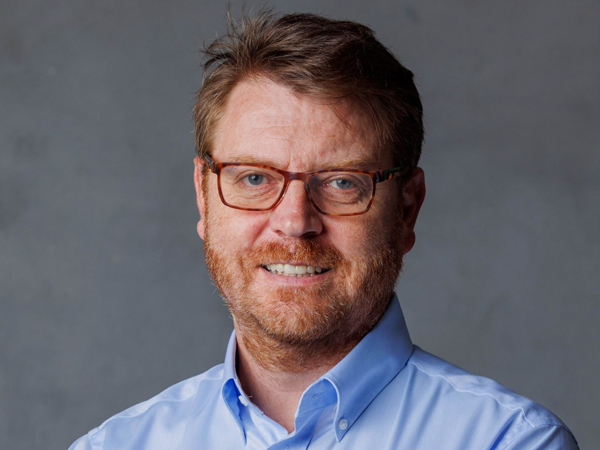 Christophe de Rassenfosse
Having recently announced the launch of Data Guru, an all new one-stop solution for all home seeker queries, Property Finder has revealed some of the best neighbourhoods to consider for different kinds of home seekers in the UAE.
Home seekers can search on the platform for most updated listings data to support a seamless home finding experience.
"As demand for different living options continues to evolve, the UAE has got something to offer for every kind of home seeker. Through Data Guru, we provide a range of easily accessible tools that offer industry-leading insights on pricing, communities, neighbourhoods, rent vs buy advice etc. Home seekers can also easily track new real estate developments and get more details about these to help support decision making in advance.
"And that is why Data Guru is a solution made to enhance home searches in the UAE, especially as we enter an era powered by increasing off-plan investments and rise in ownership. It's an exciting time for real estate and we're committed to playing our role in supporting this growth through our data-backed ecosystem, empowering homeseekers to make the best decisions," said Christophe de Rassenfosse, Chief Product Officer at Property Finder.
Budget-friendly
Al Furjan, Discovery Gardens, Dubai Investment Park, Dubai Land, Dubai Silicon Oasis, Jumeirah Village Circle and Dubai Sports City are good budget-friendly options to look at in New Dubai. The average price in these areas for one-bedroom apartments is around AED46,000 ($12,524) per year for rentals and AED532,000 for ownership. Some of Old Dubai's much-loved cultural neighbourhoods including Al Qusais, Deira and Bur Dubai also have a lot of budget friendly options to offer. In Sharjah, some of the price-friendly neighbourhoods include one-bedroom apartments in Al Khan available for rent around AED23,000 and Muwaileh around AED20,000 per year.
To assess budgets better, Price Map offers a snapshot of the pricing of properties for rent and sale on an affordability heatmap, enabling home seekers to easily identify areas that won't put a strain on their budget.
Green areas
Sharjah's newest hotspot - Aljada offers a range of affordable housing options, along with Al Rahmanya and Tilal City. Average price for a studio apartment rental in Aljada is around AED23,000 per year, while ownership prices for two-bedroom villas are around AED1,392,000. A variety of rental and ownership options in Dubai also offer greener housing options to choose from.
These include the Greens, Jumeirah Golf Estates, Al Barari, Mirdif and Damac Hills. With average one bedroom apartment rentals costing around AED67,000 per year and ownership priced at AED893,000, these communities offer access to well-planned facilities along with gated projects, designed for the wellbeing of residents and visitors alike.
Luxury
Among Dubai's most upscale neighbourhoods are Business Bay, DIFC, Downtown Dubai, Dubai Marina, Palm Jumeirah and Jumeirah Beach Residences. With a host of premium facilities on offer, average rents in these areas for one-bedroom apartments are around AED110,500 per year, while ownership is around AED1,626,500.
Al Majaz and Maryam Island offer luxury living options in Sharjah, with average ownership prices for two bedrooms costing around AED638,000 and AED1,026,000 respectively. Without a doubt in Abu Dhabi, some of the most premium properties offer island style living with uninterrupted comfort in Yas, Al Maryah and Saadiyat.
Family-friendly
Al Barsha, Arabian Ranches, Al Furjan, Motor City and Dubai Silicon Oasis are top locations to opt for a family-friendly address in Dubai. In Sharjah, home seekers can look at Al Khan, Al Qasba and Al Taawun for greater convenience with a wide range of supermarkets, schools and malls nearby, along with easy connectivity to other Emirates.
Ras Al Khaimah's Al Marjan Island, Mina Al Arab, Al Nakheel and Al Hamra Village are also some of the most suited areas with amazing amenities for parents and children alike. With average rents around AED62,000 per year, for a one-bedroom apartment, Al Raha Beach is one of the popular family-suited communities in Abu Dhabi. Having a home in any of these areas puts you in easy reach from top schools, community living centres, play areas and more.
Outdoor and sport lovers
If outdoors or sports are one's priorities when looking for a house in Dubai, check out properties in Meydan, Greens, Jumeirah Golf Estates or Damac Hills using the Neighbourhood insights toggle on Data Guru. For Ajman, Al Zahya has some of the best options with villa ownership around AED1,061,000 for three bedrooms.
These areas provide ample access to open spaces, gyms, as well as dedicated cycling, running and walking tracks, tennis and football courts. Residential Insights also allows you to view the pricing of nearby towers, average historical prices, supply of residential units in the community, ratings and reviews, as well as building age and images.
Waterfront living
With plush views on offer, waterfront properties are increasingly becoming preferred in the city. Popular areas in Dubai include Al Sufouh, Jumeirah, Dubai Creek Harbour, Dubai Marina and Palm Jumeirah. Exclusive one-bedroom apartments with great blue views cost around AED103,000 for rentals per year, while ownership begins at around AED1,372,000. More people are also considering seafront communities like Al Marjan Island and Mina Al Arab in Ras Al Khaimah for the plenty of diverse housing options they offer. Al Marjan also offers two-bedroom apartment options with average costs around AED53,000 for rent per year and AED1,038,000 for ownership.
Across all the above options, home seekers have a wide range of rental and ownership options to choose from which can be easily assessed better by using the Rent vs Buy calculator on Data Guru, to find the most profitable option by calculating the potential monthly rent and mortgage costs.
Data Guru seeks to address critical pain points in the home search journey which include a time-intensive property research process, absence of comprehensive data, as well as lack of trust and transparency.
As Property Finder continues to transform the PropTech ecosystem by empowering home seekers with everything they need for an informed decision, the recently launched tool contributes to making the process easier.
The new-age one-stop solution offers comprehensive data and insights for all kinds of home seekers through a range of filters to choose from.--TradeArabia News Service