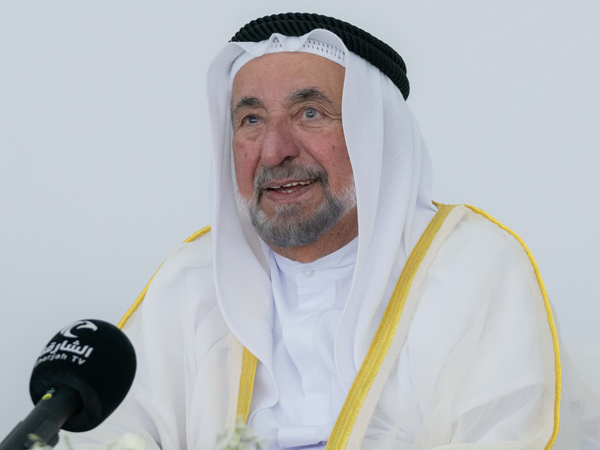 HH Dr Sheikh Sultan bin Muhammad Al Qasimi
The first phase of the AED122 million ($33.32 million) Al Saf residential complex in the city of Kalba has been inaugurated by HH Dr Sheikh Sultan bin Muhammad Al Qasimi, Supreme Council Member and Ruler of Sharjah.
The project totally consists of 151 homes on an area of 417,000 sq m, with various services and facilities. Each residence includes 5 rooms with an area of 322 sq m. The first phase of the complex took 18 months to complete, and the second phase is expected to be delivered by next February-end, a WAM report said.
HH Dr Sheikh Sultan said that providing adequate and safe housing for the Emirati family is a major part of his vision of providing a stable life.
Variety of services
He directed the development of a variety of services in Al Ghail, such as sanitation and roads, among other services.
HH Dr Sheikh Sultan stressed the need to continue developing the areas one after the other according to the requirements of each area, whether by replacing buildings or providing infrastructure to make all areas of Kalba developed.
He also watched a video that covered the stages of Al Saf residential complex project, its most important facilities and features, and the impact it will have on the stability of the Emirati family.
The complex includes residences of various designs, as it provides three models: Islamic, local, and modern design.
Public park
The project also includes a public park for the residents of the complex and various other services, in addition to the completion of road works and electricity, gas and sewage services.
During the inauguration, the Ruler was shown a model of the housing key box that will be delivered to citizens who are eligible for housing, as way to welcome and congratulate the owners on their new homes.
He planted an almond tree within Al Saf Park, which is in the middle of the complex and will provide the complex's families with an outlet for all its members, including men, women and children.
The event witnessed the presence of Sheikh Saeed bin Saqr bin Sultan Al Qasimi, Vice Chairman of Sharjah Ruler's Office in Khorfakkan, Sheikh Haitham bin Saqr bin Sultan Al Qasimi, Vice Chairman of Sharjah Ruler's Office in Kalba, Khalifa Musabeh Al Teneiji, Chairman of Sharjah Housing Programme, Ali bin Shaheen Al Suwaidi Chairman of Sharjah Department of Public Works, Yousef Khamis Al Athmani, Chairman of Roads and Transport Authority, Dr Sulaiman bin Sarhan Al Zaabi, Chairman of Department of Municipalities Affairs, Mohammed Obaid Al Zaabi, Chairman of Protocol Department, Saeed Al Suwaidi, Chairman of Sharjah Electricity, Water and Gas Authority, and a number of officials.-- TradeArabia News Service