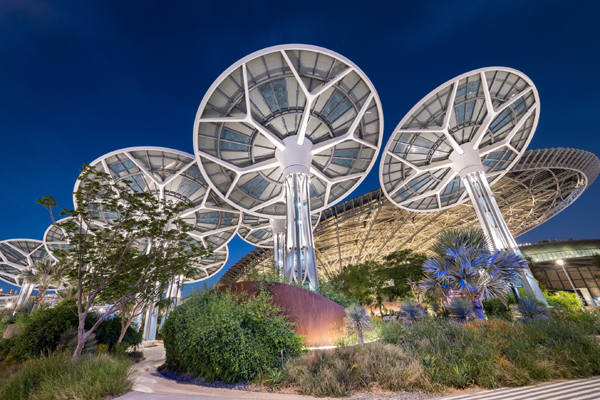 Turner & Townsend, the global professional services company for cost and project management, programme advisory, and sustainability and Net Zero services in the built environment, is now a member of the Emirates Green Building Council (EmiratesGBC).
This collaboration underscores Turner & Townsend's commitment to advancing sustainable development practices in the UAE and the Middle East region.
EmiratesGBC, a non-government organisation, was formed in 2006 with the goal of advancing green building principles for protecting the environment and ensuring sustainability in the UAE.
The membership-driven organisation promotes sustainable building practices for the construction sector, advocating for energy-efficient and environmentally friendly construction methods.
They provide the tools, training, knowledge, and networks to promote green building practices across the country and build a national movement that aims to positively influence the way developments are built.
As a member of EmiratesGBC, Turner & Townsend will actively participate in discussions, workshops, and initiatives aimed at raising awareness about sustainable development and fostering innovation within the industry.
Its involvement with EmiratesGBC reflects the company's commitment to delivering solutions that balance economic, social, and environmental considerations.
With a global network of experts and a growing team of sustainability consultants in the region, Turner & Townsend is well-positioned to leverage its expertise and collaborate with EmiratesGBC to drive positive change in sustainable construction practices.
Lindsey Malcolm, Sustainability Lead at Turner & Townsend Middle East said: "Sustainability is at the core of our purpose of driving performance for a green, inclusive and productive world and joining the Emirates Green Building Council aligns our efforts with a prestigious organisation dedicated to driving sustainable change."
"With the world's annual climate conference COP28 being hosted in the UAE later this year, this partnership presents an exceptional opportunity to collaborate, share knowledge, and collectively contribute to shaping a more environmentally responsible future together with our industry peers," he noted.
Adam Ralph, Country Manager at Turner & Townsend, said: "Our decision to join EmiratesGBC is a strategic step towards fostering innovation, knowledge exchange, and progress in sustainable construction practices."
"As a company, we remain committed to advancing our efforts on sustainability across the Real Estate, Infrastructure and Natural Resources segments, while supporting initiatives that contribute positively to the environment and the communities in which we operate," he added.-TradeArabia News Service