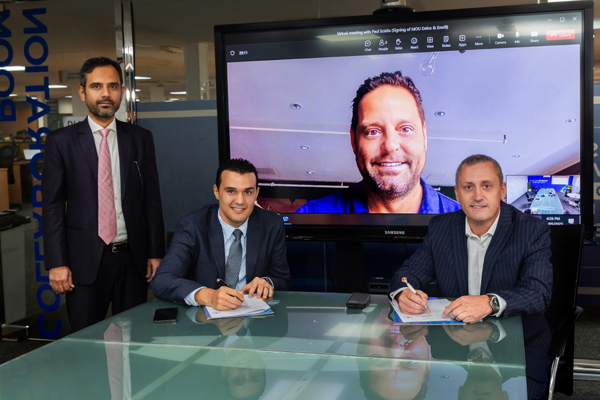 UAE-based facilities management (FM) services provider Emrill said it has collaborated with Delos, a leader in science-backed solutions for healthier indoor spaces, to help accelerate its mission to integrate health and wellness into the residential environment.
By leveraging Delos' expertise, Emrill and its property maintenance division, mplus, will provide service enhancements to further support the overall health and safety of occupants.
Built on over 10 years of research and groundbreaking collaborations between experts across the health sciences and building sciences, Delos uses an evidence-based approach to identify and vet best-in-class wellness solutions and programs spanning air, water, and lighting quality, as well as other quality solutions.
Through this collaboration, Emrill will take a key step to make residences and residents healthier in the UAE.
CEO Stuart Harrison said: "Emrill and its business divisions have always placed importance on creating and shaping great places to live and work. The collaboration between Delos and mplus will enhance the overall health and well-being of residents in properties and lead to a more fulfilling and safe way of life."
"Sustainability is a key focus for Emrill, and this includes enhancing the built environment with the implementation of advanced solutions that help building owners and residents achieve their own sustainability goals through the provision of greener, healthier facilities," he stated.
Delos Founder and CEO Paul Scialla said creating healthier home environments is becoming an imperative for forward-looking real estate leaders all around the world.
"Our collaboration with Emrill will provide homeowners with the technologies and solutions needed to make their living environments healthier," he stated.
Emrill Associate Director Shariq Ahmad will play a pivotal role in revamping the organisation's service delivery methodology to cater to the health and well-being of people within properties.
"Emrill adapts and implements new strategies to best meet the needs of our clients and partners. Our goal is to ensure the way we deliver our services is completely aligned with improving the overall health of residents and, as a result, contribute to a healthier built environment," he noted.
Indoor environmental quality solutions provided under the collaboration will address residential elements, incorporating features such as advanced air purification, water filtration, circadian lighting and enhanced sleep solutions.
Delos Vice President said: "Improving the quality of a home's indoor environment can influence almost every aspect of people's lives."
"Emrill's commitment to ensuring UAE residents across its properties have access to healthier, safer homes will set an example for FM leaders across the region," he added.-TradeArabia News Service