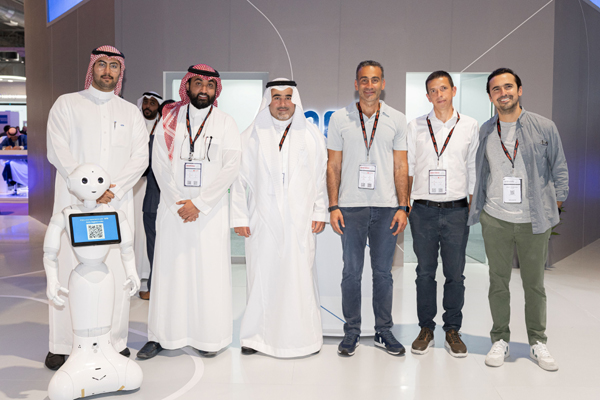 Stake, a leading digital real estate investment platform in the Mena region, has secured a licence from the Capital Markets Authority in Saudi Arabia to tap into the kingdom's thriving investment sector.
Currently operating in the Dubai International Financial Centre (DIFC), Stake has built one of the world's most powerful and comprehensive real estate investment platforms, allowing investors to buy fractional shares pre-vetted real estate investment opportunities in the UAE.
This move will pave the way for group to enter the Saudi FinTech Lab and aslo offer both global and domestic investors a share in the kingdom's vibrant real estate landscape, said the company during the Seamless event held recently in Riyadh, where it also sealed another partnership deal with Arab National Bank.
The granting of this licence marks a pivotal moment for Stake as it embarks on its first international expansion and aims to contribute to the growth of Saudi Arabia's thriving investment landscape.
In a value additon, Stake also plans to launch KSA real estate investment opportunities on its app by the end of the year.
The company will soon make it easy and accessible for both Saudi investors and anyone anywhere in the world to participate in real estate investment funds targeting attractive developments and income-generating assets across Saudi Arabia.
Co-Founder & Co-CEO Manar Mahmassani said: "We at Stake are passionate about making real estate investing accessible, transparent, borderless and liquid. Our expansion to KSA marks a big step towards making borderless investing a reality."
"With our 325,000 existing users from 199 different nationalities and 168 different countries, Stake will not only bring its world-class investment platform to investors in Saudi Arabia but also Stake will bring the world to KSA," he noted.
In its initial foray into Saudi Arabia, Stake will introduce real estate investment funds focused on carefully selected assets in Saudi Arabia and managed by CMA-regulated Capital Markets Institutions.
The company has assembled an outstanding team of Saudi experts on its Investment Committee, under the chairmanship of Abdullah Alsalloom (Head of Real Estate Investments at Al Rajhi Capital) with members including Turki S Alkemaie (Director of Investment and Business Development at AlUla Development Company) who will ensure Stake continues to select the most attractive investment opportunities in the market.
The company is on a mission to empower everyone to own and build wealth through real estate. In less than 3 years, the company has distributed over 100 rental properties, worth approximately AED 200 million, ranging from short-term holiday homes to long-term rentals, and situated in some of Dubai's best neighbourhoods.-TradeArabia News Service