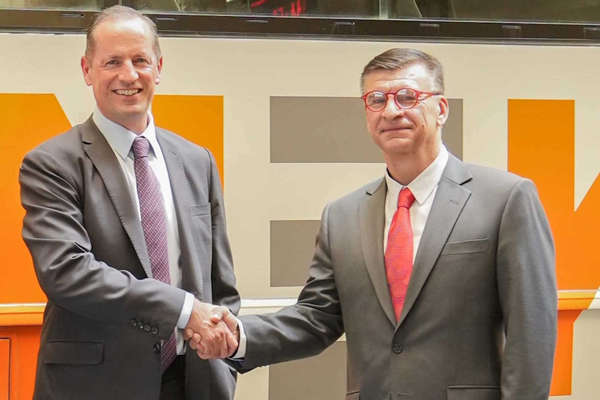 Leading UAE-based smart and green facilities management (FM) company Farnek, has signed a partnership agreement with Neutral Fuels, one of the largest producers of biofuel in the Gulf region, to reduce the amount of carbon emissions generated by its transport fleet.
A Dubai-based group, Neutral Fuels collects waste cooking oil from local restaurants and kitchens and chemically transforms it into Fatty Acid Methyl Ester (commonly called biodiesel), a commercially viable drop-in replacement for the high carbon footprint fossil fuel normally used in diesel engines.
Farnek said it has made a commitment to transition to Neutral Fuels' B7 blend biodiesel which saves 6.14% of carbon emissions in comparison to using regular diesel. So, for every 100,000 litres of B7 biodiesel used there is a saving of 21,170 kilograms of CO2e.
"To put that into perspective it is equivalent to the amount of carbon that would be removed from the environment by planting 350 saplings and grown for over a decade," explained its CEO Markus Oberlin.
"It is not feasible for many companies with hundreds of vehicles, travelling thousands of kilometres a day, to replace their transport fleet with electric vehicles. Biofuel is a cost-effective and sustainable alternative," he added.
Neutral Fuels biodiesel is a clean, green renewable fuel which immediately and significantly reduces transport carbon emissions without any engine modifications enabling organisations to reduce their contribution to climate change.
"Our partnership reflects the commitment of both Neutral Fuels and Farnek towards sustainable business practices. It promotes the use of biodiesel, as a clean-burning and renewable substitute for petroleum diesel, is an excellent example of Circular Economy within the UAE, and significantly reduces environmental impact and enhances energy security.
"Together this partnership will further the widespread adoption of biofuels by increasing awareness and encouraging other corporate sustainability initiatives throughout the region," said Karl W. Feilder, Founder and CTO of Neutral Fuels.
According to Farnek, it will use Neutral Fuel's B7 biofuel which fully complies with the UAE diesel standard UAE S. 477: 2021 in conjunction with its innovative Fleetek solution, which digitalises the entire fleet management process.
It identifies both fleet and driver productivity in real time, using a system-based inventory and digital schedule, which is powered by IoT sensors fitted to the vehicles and connected with Google Maps to enable tracking and navigation for route optimisation.
"This saves fuel, cuts carbon emissions still further, as well as reducing wear and tear on the fleet, prolonging the time between servicing and ultimately its operational life, which all benefit the environment," added Oberlin.
Muna Al Nahdi, Head of Sustainability & Consultancy at Farnek. said the agreement also complements Farnek's net-zero roadmap, which aims to reduce the company's transportation emissions by up to 50% by 2031.
"To realise our net-zero strategy, we are committed to making responsible decisions, such as implementing low-carbon technologies and resources. This will help to transform our business into a progressive and sustainable model," she added.-TradeArabia News Service