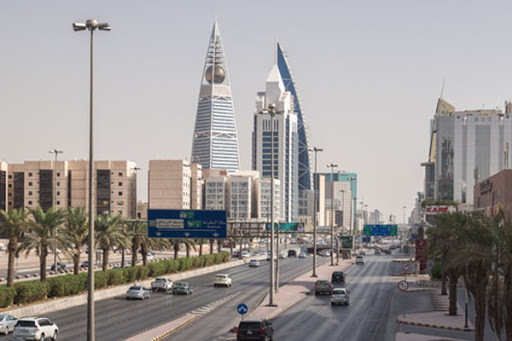 Saudi Arabia's real estate market started the year with fragmented performance across cities and asset classes, with limited stock and affordability constraints marking the first quarter of 2023, according to property expert CBRE.
On the residential sector, CBRE said the total number of mortgage contracts issued by banks continued to trend down with a total of 30,213 contracts, marking a decline of 35.8% compared to the same period in 2022.
In terms of new loans issued by property type over the first quarter, houses retained the majority share with 68.8%, apartments accounted for 25.8% and land represented the remaining 5.4%, it stated.
Average villa prices across major cities in Saudi Arabia saw mostly positive performances in the year through to Q1 2023, with prices improving in Dammam, Jeddah and Riyadh by 28.1%, 10.2% and 6.0% respectively.
Al Khobar's villa market was the only one to record a fall in prices, with a decline of 6.1% in the year to Q1 2023, it added.
In the apartment market segment, Riyadh was the only city where the average apartment price increased on annual basis, with average prices increasing by 17.3%. In Jeddah, Dammam and Khobar, apartment prices dropped by 0.7%, 2.5% and 1.6% respectively.
On the office sector figures, CBRE said the occupier demand remained strong, despite extremely limited levels of available stock.
Grade A offices in Riyadh saw average rental rates increase by 9.3% year-on-year increase in Q1 2023, while Grade B rents rose by 14.0%. As for average occupancy rates in the capital, both Grades A and B stock saw occupancy levels improve slightly to 99.8% and 99.0%, marking annual increases of 1.8 and 2.1 percentage points respectively.
In Jeddah, Grade A office rents increased by 13.8% in the 12 months to March 2023, whereas Grade B rents slightly rose by 1.0%. Occupancy rates for both Grade A and Grade B office rose to reach 91.8% and 79.3%.
In the Eastern Province, Dammam and Khobar's office markets saw Grade A rents increase by 9.7% and 8.0% respectively over the year to Q1 2023. Grade A occupancy levels in Dammam and Khobar at the end of the first quarter stood at 82.2% and 81.0% respectively.
In Q1 2023, the industrial and logistics landscape in Saudi Arabia continued to take shape through the development plans set by the government, a core part of which will include increased levels of contribution from both the local and international private sector firms.
One key initiative of such strategies has been the launch of four Special Economic Zones (SEZ) offering incentivised opportunities for global and local entities across multiple sectors. These zones will be located in Riyadh, King Abdullah Economic City in Jeddah, Ras Al-Khair and Jazan.
Across Dammam, Khobar, Jeddah and Riyadh, average industrial and logistics rents saw annual increases in all but one city in the year to Q1 2023. In Riyadh, Damam and Khobar, average rents rose by 18.1%, 5.8% and 12.2% respectively. In Jeddah. rents in the industrial and logistics market fell by 9.8% in the 12 months to March 2023. This is the same rate which was registered a quarter earlier.
Taimur Khan, Head of Research – Mena at CBRE, said: "Activity in Saudi Arabia's real estate sector has showcased fragmented performance in Q1, much of which can be underpinned by a shortage of suitable stock. Despite heightened levels of demand from occupiers, which continues to be centred towards Riyadh, there is a considerable lack of Grade A stock available for immediate occupation."
"This is driving strong performance in this segment of the market across the Kingdom. In the residential market, due to higher costs of financing and lack of suitably affordable options, we have seen a marked decrease in transaction activity and fragmented price performance, with Riyadh being the only location to continue to see price growth in both the apartment and villa segments of the market," he added.-TradeArabia News Service