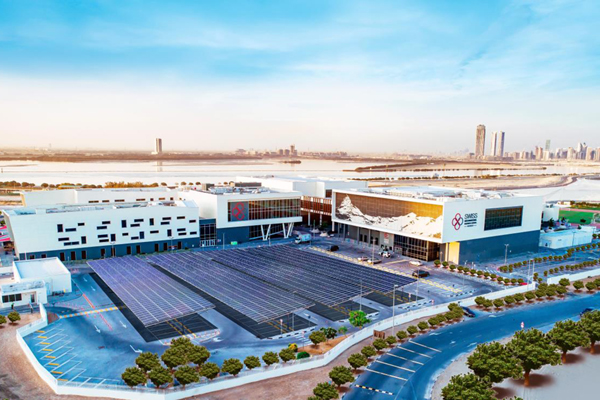 Swiss International School Dubai has announced its partnership with UAE-based sustainable energy provider Yellow Door Energy for the installation of 1,366 solar panels - designed to provide shading to 200 parking spots at the school - over the summer break.
The installation measures around 3,000 sq m – larger than three tennis courts – and will generate around 1,300 megawatt-hours of clean energy in the first year of operation, offsetting 920 MT of carbon emissions, said a statement from Yellow Door Energy.
The system will produce 30,680 megawatt-hours of clean energy over its expected lifetime of 25 years, avoiding 21,700 metric tons of carbon emissions. The project is expected to be energized in October, it stated.
A major player in the region, Yellow Door Energy is responsible for financing, designing, building, commissioning, operating, and maintaining the solar plant for the duration of the lease.
School Head of Operations Alexander Varghese said: "We are thrilled to announce our partnership with Yellow Door Energy to equip our parking lot with solar panels. As we gear up for the summer holidays, we are eagerly preparing for the installation of solar panels on our brand-new carport."
"This solar lease signifies our unwavering commitment to sustainability, renewable energy, and embracing the Year of Sustainability," he added.
Jeremy Crane, CEO and Founder of Yellow Door Energy, said: "Sustainability and education go hand in hand, and we are honoured that our solar project will contribute to Swiss International School Dubai's sustainability vision. This project aligns with the United Nations' Sustainable Development Goals of providing Quality Education as well as Affordable and Clean Energy."
"As a UAE-founded company, Yellow Door Energy continues to ardently support the UAE's Net Zero by 2050 Target and COP28's objectives. We look forward to completing the solar power plant for SISD and having it inspire the students, teachers and staff at the school for many years to come," he added.-TradeArabia News Service