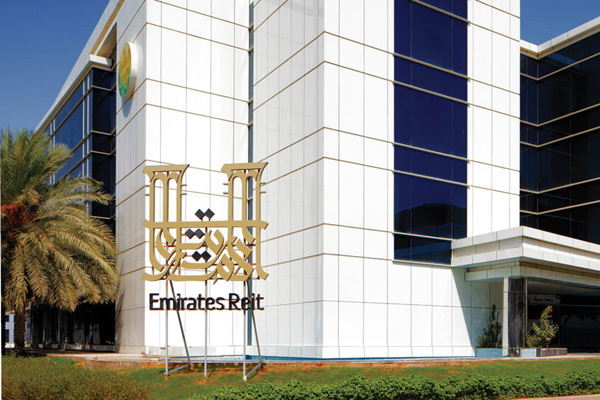 Equitativa, the largest REIT (real estate investment trust) manager in the GCC, has announced that its key unit Emirates REIT has reported healthy results for the first three months of the year ended March 31, 2023 with its net asset value (NAV) surging by 21% year-on-year to close at $380 million.
Its occupancy across the emirate's REITs stood at 84% as of March 31 as demand for the REIT's portfolio of high quality commercial and retail assets remained strong, said a statement from Equitativa.
On a like-for-like basis (excluding Jebel Ali School, sold in May 2022), this represents a year-on-year increase of 5 percentage points.
Overall demand remains supported by the UAE's robust economic outlook which has led to a significant increase in new businesses entering or expanding in the country, it stated.
Equitativa said the REIT had delivered a net profit of $8 million for the first quarter when compared to $23 million last year.
A net unrealized gain on portfolio revaluation of $10 million in the current period, compared to USD 20 million for the same period a year ago, weighed on profitability. This reflects the strong rebound in commercial property valuations in 2022 which is now beginning to normalize, it stated.
On Emirates REIT's performance, Sylvain Vieujot, Executive Deputy Chairman of Equitativa, said: "It delivered a healthy set of operational results for Q1, demonstrating the continued strong demand we've seen for our portfolio of high quality commercial and retail real estate assets."
"Occupancy across our portfolio continues to increase as robust local economy continues to drive demand for commercial real estate in the UAE and we remain optimistic that the country's status as a leading global commercial hub will help unlock various strategic options for the REIT. We look forward to capitalizing on this momentum and creating further value for all of our stakeholders," he added.-TradeArabia News Service