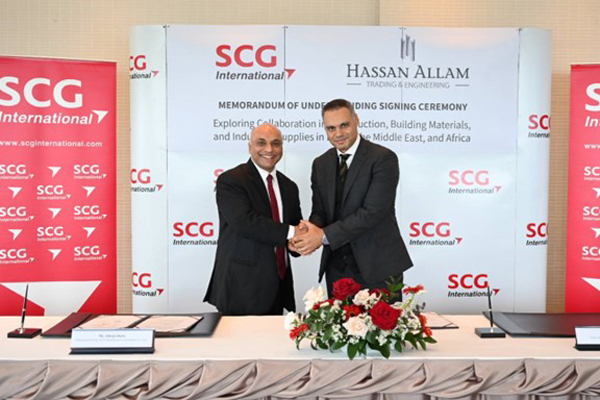 SCG International, a unit of a leading Thai conglomerate with over 100 years of construction industry expertise, has announced its strategic entry into the South Asia, the Middle East and Africa region with a new office in Dubai.
Unveiling its strategy for region, SCG said the Dubai facility will serve as a central hub for sourcing and transporting goods across the region. In bid to boost its presence further in MEA, it plans to establish a similar set up in Saudi Arabia.
The move is aimed at capitalising on the monumental construction projects envisioned in Crown Prince Mohammed bin Salman's ambitious 2030 plan by diversifying investments across various sectors, it added.
"As part of our journey, we are focused on the South Asia, the Middle East and Africa region that presents a fresh opportunity, building upon our well-established strengths and presence in the ASEAN market," remarked Abhijit Datta, the Managing Director of SCG International.
"We recognize the potential to develop an international supply chain network and have strategic plans to establish an office in Riyadh to cater to the growing number of government and private sector projects," he stated.
"We have been actively seeking a strong partner with extensive market access in the region. Our collaboration with Hassan Allam represents a significant milestone as we venture into Egypt, the Middle East, and Africa," noted Datta.
"In its pursuit of growth and development, SCG International is committed to implementing a comprehensive supply chain solution strategy," he added.-TradeArabia News Service