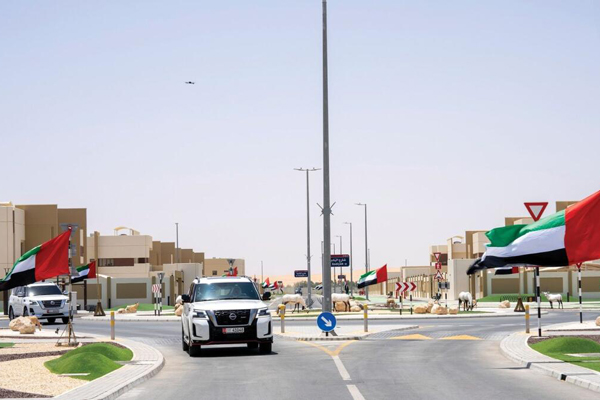 Abu Dhabi has announced the launch of its Sweihan housing project, being developed as part of the integrated Emirati Neighbourhood initiative, at a total investment of AED572.1 million ($155 million) in the UAE capital.
Spread over a 800,000-sq-m area, the project will feature 204 villas for its citizens, a community centre in addition to malls and parks as well as two mosques. It will also boast vast green spaces as well as allocated plots of land for commercial and community facilities, said a statement from Abu Dhabi Housing Authority (ADHA).
ADHA is responsible for developing and implementing several housing programmes for citizens to meet the needs of Emirati families.
Since the ADHA was established, it has provided over 38,000 plots of land, more than 11,000 new homes and over 45,000 housing loans; and issued exemptions from 3,700 housing loan repayments.
The Sweihan project is the first to be implemented in line with Abu Dhabi Housing Authority's Integrated Neighbourhood Directory - a set of standards and guiding principles for the interior of government housing in the emirate that ensures homes meets the needs of Emirati families, it stated.
Each villa comprises two majalis, dining and living rooms, five bedrooms, and other facilities, it added.
According to ADHA, the project was developed with the aim of creating a tightly-knit and integrated community offering high-quality facilities.
It was built according to the latest specifications to provide an integrated residential community that is characterised by authenticity and modernity, involving the construction of separate villas that share public outdoor spaces, stated the Authority.
The designs of each villa reflect Emirati national identity, culture, and heritage in order to meet citizens' needs and enhance their quality of life, as well as match the increasing urban expansion of the Sweihan area, it added.-TradeArabia News Service