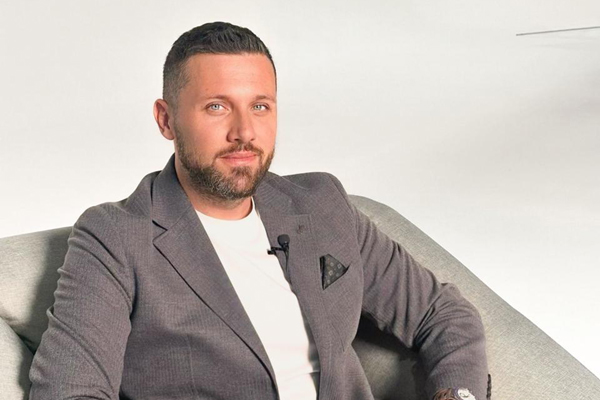 Andalusia Real Estate Investment & Development, a leading Dubai-based real estate developer, has announced the launch of its new company, Plan B which will handle the utilities and maintenance management works, property services and post-handover services for its projects.
This launch is in line with Andalusia's plan to provide the real estate market with integrated services, and comes just a few days after the group's strategic partnership with the Serdur Global, the Turkish Group specialising in decor and luxurious furniture manufacturing.
Andalusia, which started in Saudi Arabia and expanded to the UAE, is implementing a number of projects in bothe the countries.
It had recently launched 'Maya Townhouse,' a premium project coming up on a 70,000 sq ft area in the Majan neighbourhood of Dubailand, featuring 30 luxurious units, including villas of three area categories (one-, two- and three bedrooms) + hall.
In addition to this, it is developing a 60-unit luxury townhouse project as well as mixed-use commercial projects in Dubai and Abu Dhabi.
On the new company, CEO Saleh Tabbakh said: "This comes amidst the endeavours from the part of the group to provide the property market with comprehensive services that include funding, designing, implementation, and development."
Tabbakh pointed out that the new company will offer the post construction and implementation services in an advanced and distinguished manner.
"The works of the new company will rely upon our long experience in the real estate development, and our insight of the property needs and the problems that emerge for property owners, be they investors or tenants," he added.
Andalusia has appointed Mohammad Younus as the CEO and partner for the Plan B company.
According to him, Andalusia targets those landlords who are in search for funding, and provides them with innovative real estate solutions, through its diversified companies and partners.
"Amidst unprecedented activity in the property sector, we offer them attractive opportunities for investments," he added.
On his new role, Younus said: "Plan B will provide developers, investors and tenants with key solutions. It will seek to offer information technology-based solutions as well, such as regularizing the expenses to reach the optimum solution for each property."
"Moreover, it will also seek to develop innovative services for communities, benefiting from the property's tenants and their experiences, and merging tem into the working team, to provide them with an opportunity to gain additional revenue, and presenting communities that will be the first of their kind in the region," he added.-TradeArabia News Service