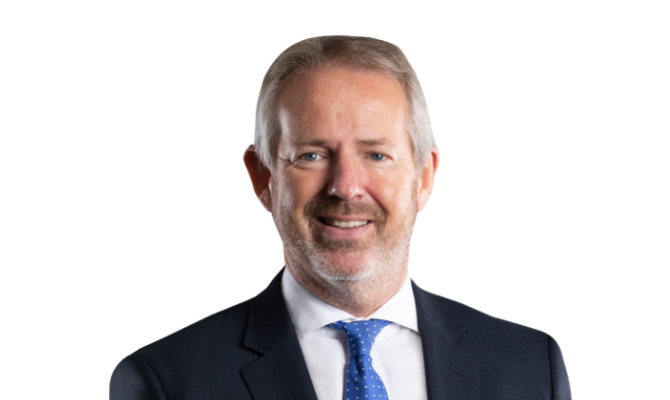 Saudi Arabia's combination of huge investment and building-friendly planning laws makes it one of the most vibrant real estate and construction markets in the world, said a leading player in the kingdom's real estate sector.
"Saudi Arabia is embarking on a massive home-building journey with the goal that 70% of Saudis will own their own homes by 2030. This is made possible by the Saudi Government's incredible support for the real estate sector," remarked David Grover, the CEO of Roshn Group, a leading Saudi real estate development company and a giga-project wholly owned by the kingdom's Public Investment Fund (PIF).
He was addressing a gathering of industry leaders and top government officials from both Saudi Arabia and UK, at the UK-Saudi Business, Trade and Partnership Forum, in London.
"With the backing of Saudi PIF, Roshn plans to spend tens of billions of pounds to build integrated communities that will house over 2.2 million people by 2030, thus turning KSA into a nation of homeowners," he stated.
The Vision 2030 reforms have paved the way for a new generation of Saudis to become homeowners, he added.
In its 2022 report, 'Transforming the Housing Sector in Saudi Arabia,' PwC said the government's policies and initiatives, including the activation of various financial products, are driving the sector's growth.
Recent reforms include plans to allow foreigners to own property, simplifying the property registration process, and strengthening the mortgage system to make homeownership possible for new generations of Saudis, stated the consultancy in the report.
"Our vision for Roshn is to transform the way people live, work, and play throughout Saudi Arabia while maintaining and promoting the cultural identity of the nation. We're seeking partnerships across a vast range of activity, from design and construction, to IT, operations and maintenance, and security," stated Grover.
"There are huge opportunities for UK companies and talented individuals in the sector. You have the chance to be part of a historic transformation, while enjoying fantastic quality of life in Saudi Arabia, including world-class healthcare, schools and leisure activities," remarked Grover, who had formerly served as Group Director of Mace and CEO of Mace Developments.
Roshn, he stated, began as a residential builder but has evolved into a mixed-use developer that offers Saudi residents a new way of living. It has made significant strides since it was established, having launched two developments in Riyadh, one in Jeddah, and its latest project in Al Ahsa.
Last year, Roshn acquired Riyadh Front, a mega business and leisure development in Riyadh. The sprawling shopping and business area offers residents easy access to some of the capital's top retail attractions.
"Roshn is bringing something completely new to the Saudi market. Unlike traditional urban planning that prioritizes cars, our community-based approach is centred on people. We facilitate enjoyable and fulfilling lifestyles by strategically locating health, education, sports, retail, and entertainment amenities within walking distance of every home," remarked Grover.
"We also place great emphasis on social interaction by providing attractive public spaces, communal facilities," he added.-TradeArabia News Service