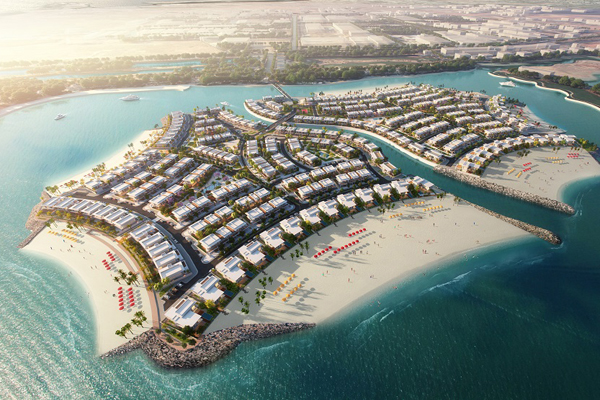 Al Hamra, a leading lifestyle developer in the Northern Emirates, has awarded the main works package for its mega waterfront residential project of Falcon Island to Dubai-based Construction and Reconstruction Engineering Company (CRC).
Part of Dorra, CRC has more than 80 years of construction heritage in the Mena region and will be responsible for construction of the 502 villas and townhouses ranging from two-to-seven-bedroom on Falcon Island, featuring north and south islands.
The twin island project, once ready will offer affordable exclusivity to the residents with stunning views of the Arabian Gulf, lush green Al Hamra Golf Club and all the possible amenities, it stated.
Falcon Island is located in the heart of Al Hamra Village and within Ras Al Khaimah's three-mile growth corridor panning from Al Hamra Village to Al Marjan Island where Wynn Resort, the upcoming first of its kind gaming and integrated resort in the Middle East and North Africa region is slated to open in 2026.
Whilst the larger portion of the islands will be devoted to open spaces, the villas themselves offer spacious living, ranging from two to seven bedrooms.
"Since its launch in March 2022, the project has consistently exceeded milestones in terms of sell-out and progress related to groundwork and construction," remarked Group CEO Benoy Kurien.
"Both the twin north and south islands have sold-out all of the two and three-bedroom townhouse inventory as investors and consumers alike clamber to gain a slice of the exclusive island living in the heart of Al Hamra Village, the only award winning fully integrated residential community in Ras Al Khaimah and the region," he noted.
"We have no doubt that CRC is the right construction partner to bring our vision to life through our exclusive island living project. We look forward to hitting more construction milestones as per the schedule in order to deliver the Al Hamra experience that we are known for," he added.-TradeArabia News Service