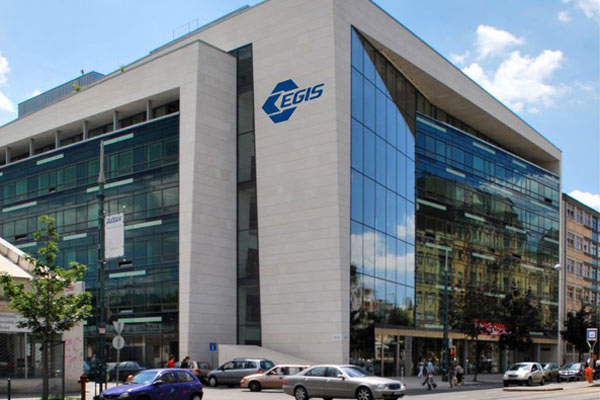 Leading multidisciplinary engineering and operations company Egis has launched its new line of architecture practices at the ongoing MIPIM real estate expo in Cannes, France.
With over 740 architects and designers working in 18 studios worldwide, the Egis Architecture Line represents global expertise across all sectors including transport and infrastructure, energy, healthcare and institutional buildings, sports, hospitality, residential and urban mixed-use development.
These are mainly aimed at addressing the challenges of urbanisation and climate change, said its CEO Laurent Germain, while officiating the launch of the new architecture line.
The project brings together leading architecture and design firms 10 Design, Weston Williamson + Partners, SB Architects and U+A to work alongside Egis engineers to transform their vision into reality.
The Architecture Line has been established to facilitate creative synergy and collaboration across sectors to provide a holistic approach to urban design, architecture and engineering.
Egis had recently opened new offices in London, UK which are shared workplaces for collaboration and design innovation.
The establishment of the Egis Architecture Line follows the recent merger of international architecture practice 10 Design with SB Architects and Egis' acquisition of Weston Williamson + Partners in 2022.
According to Egis, sustainability is at the heart of the work of the group.
The Egis team worked on the Paris 2050 Climate Plan which has become a benchmark for other world cities to follow. The Egis Architecture Line is driven by the need to design a more sustainable and equitable world.
CEO (Energy and Sustainable Cities) Thomas Salvant said: "Today, with a keen intent to solve the equation between great design and low carbon, low impact construction, collaboration is increasingly important to bring specialisms together and to share knowledge."
"The Egis Architecture Line establishes a truly collaborative way of working where engineers and architects are engaged to work together on complex projects to produce innovative and efficient solutions, noted Salvant.
"With the challenges of relentless urbanisation and climate change that the world now faces, this collaboration is needed more than ever. Egis is committed to help solving the great challenges of the 21st century," he added.
Mickael Pinto - Deputy CEO, International, Energy & Sustainable Cities, said: "Engineering plays an increasingly important role in enabling architectural creativity and combatting climate change. Through many generations the best architecture has been created by a combination of a great client, with a great collaboration between architects and engineers."
"Excellence in architectural design has been an area of focus for the Egis Group since its outset and with the creation of the Egis Architecture Line, different disciplines can work hand-in-hand to create more sustainable and healthy buildings and cities," noted Pinto
Director of Architecture Line David Pringle said: "Architecture and urban design presents a significant opportunity for Egis to develop its credentials further in the design of sustainable cities."
"We have provided a unique worldwide platform where some of the best design firms are collaborating closely within a highly structured organisation, while each retaining their own culture, management organisation and brand," he added.-TradeArabia News Service