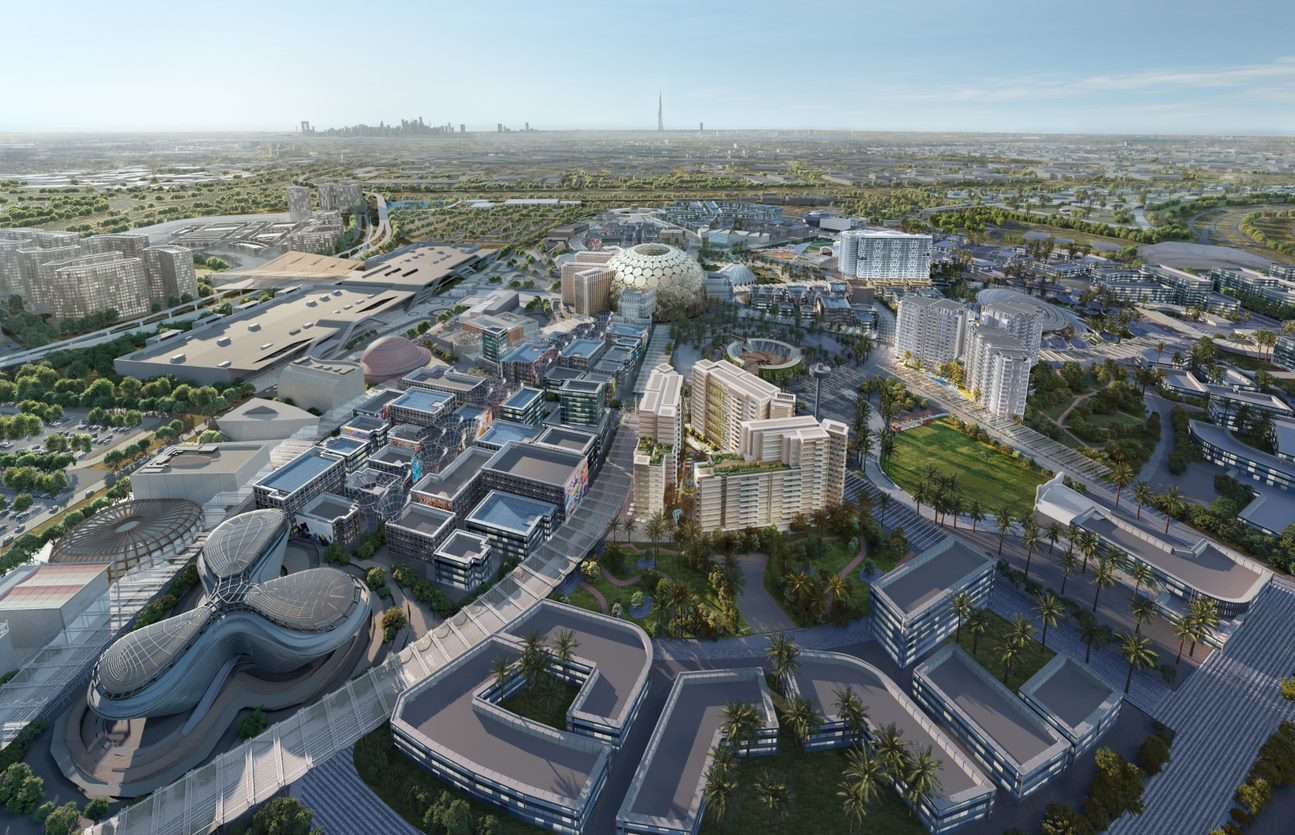 Expo City Dubai has announced the launch of Phase One of its new residential developments - Expo Valley and Expo Central - its new residential developments that will redefine urban living within a smart, sustainable, people-centric city of the future.
An integral part of the Dubai 2040 Urban Master Plan, the clean, green, integrated communities exemplify best practices in innovative, environment-friendly design, with a focus on wellbeing and happiness, said the Dubai developer.
Adjacent to the main World Expo site, Expo Valley combines care for the planet with the health, wellbeing and happiness of its residents.
Its smart, sustainable villas and townhouses are dispersed throughout an undulating native landscape that overlooks a nature reserve, lake and wadi, with its unique topography creating a microclimate that lowers temperatures and provides a natural buffer against noise and dust, it stated.
Featuring car-free lanes and dedicated tracks for cycles and e-scooters, Expo Valley is a community peppered with recreational, educational, and wellness opportunities, farm-to-table dining and convenient retail options, with easy access to all the attractions of Expo City Dubai via a 'green link' corridor for pedestrians, cyclists and autonomous vehicles.
The first phase of the neighbourhood consists of 165 units – a mix of five-bedroom independent villas, four- and five-bedroom duets (semi-detached villas) and three- and four-bedroom townhouses, with prices starting at AED3.4 million ($925,568). This phase will be completed in January 2026.
Expo Central, located at the heart of the World Expo venue, consists of three apartment clusters, each with its own design philosophy and target audience.
Mangrove Residences is the first cluster to launch, with its three towers offering views of Al Wasl Plaza and Jubilee Park and within a five-minute walk from the city's facilities and attractions.
The first phase comprises 450 luxury and premium residences, priced at AED1.2 million onwards with a mix of one- to three-bed apartments, four-bed loft apartments and three-bed townhouses, all providing smart, tech-enabled living environments and access to podium gardens and sky terraces.
Mangrove Residences features pedestrian-friendly avenues, vibrant, green public spaces, swimming pools, play areas, gyms, retail and F&B, with all the convenience of a new urban community at the doorstep. Two more clusters – Sky Residences and Sidr Residences – will launch in the near future, it added.
Plans for the developments were viewed early this month by Sheikh Hamdan bin Mohammed bin Rashid Al Maktoum, Crown Prince of Dubai and Chairman of Dubai Executive Council.
Ahmed Al Khatib, Chief Development and Delivery Officer, Expo City Dubai, said: "We created an incredible bond of trust with our community when we built and delivered Expo 2020, showing the world what could be achieved in terms of beautiful, sustainable, best-in-class architecture that put people and planet at its core."
"People can expect the same – and more – from these exciting new developments. Expo Central and Expo Valley will redefine sustainable urban living, taking our high standards and everything you loved about Expo 2020 Dubai to create happy, connected communities with a shared purpose to give back more than they take," he added.-TradeArabia News Service