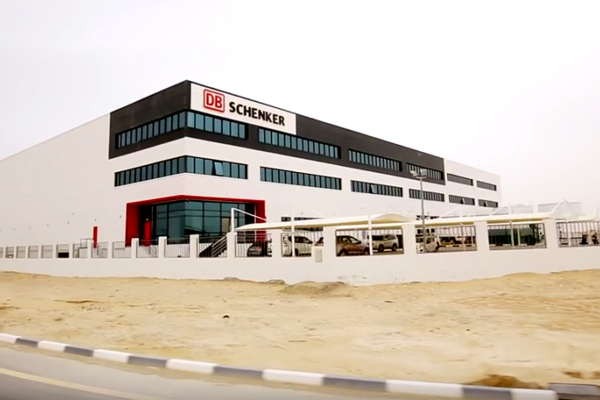 Group Amana, a regional leader in the design-build of industrial and commercial facilities, said its construct vertical has completed work on the third phase of a mega logistics centre in Dubai for DB Schenker, a leading German supply chain management group.
Announcing the project handover, Amana said it had used the offsite construction method to complete the work on the enormous 37,000 sq m of green warehouse space. With this, the group's total logistics footprint in Dubai has risen to 84,000 sqm.
The new DB Schenker logistics centre, which serves as a key distribution hub for the GCC, will be running on 100% renewable energy.
Amana is at the forefront of disrupting the construction sector, making it faster, safer, greener, and smarter by leveraging technology and modular construction methodologies through its subsidiary DuBox, said a senior company official.
"We are delighted to announce the completion of another milestone project in the UAE which will enhance its competitiveness as a key regional logistics hub," remarked Joe Labaky, General Manager of UAE and Emerging Markets at Amana Contracting.
"Despite the economic challenges over the past two years and its impact on the cost of construction materials, Amana delivered the project on time and within the allocated budget. We were also able to achieve one million man-hours of LTI upon completion of the project – which is a tremendous achievement," he stated.
As a market leader in building green logistics centers in the region, Amana used the offsite construction method at the DB Schenker logistics centre to deliver improved product quality and a 30% reduction in construction duration, he noted.
According to him, Amana's commitment to delivering clean building practices and high quality was reflected in the existing tools and technologies it used at the DB Schenker facility.
Through its company DuBox, Amana significantly reduced carbon emissions during construction.
"Amana also used BIM and MEP services to streamline the construction process and to collaborate through cloud-based and network servers. BIM enhanced project coordination between the various teams and clients," he stated.
"It also ensured standardised products were produced in a factory environment, then shipped and assembled on site. This ensured faster construction, better coordination between departments, safer sites and less waste," he added.-TradeArabia News Service