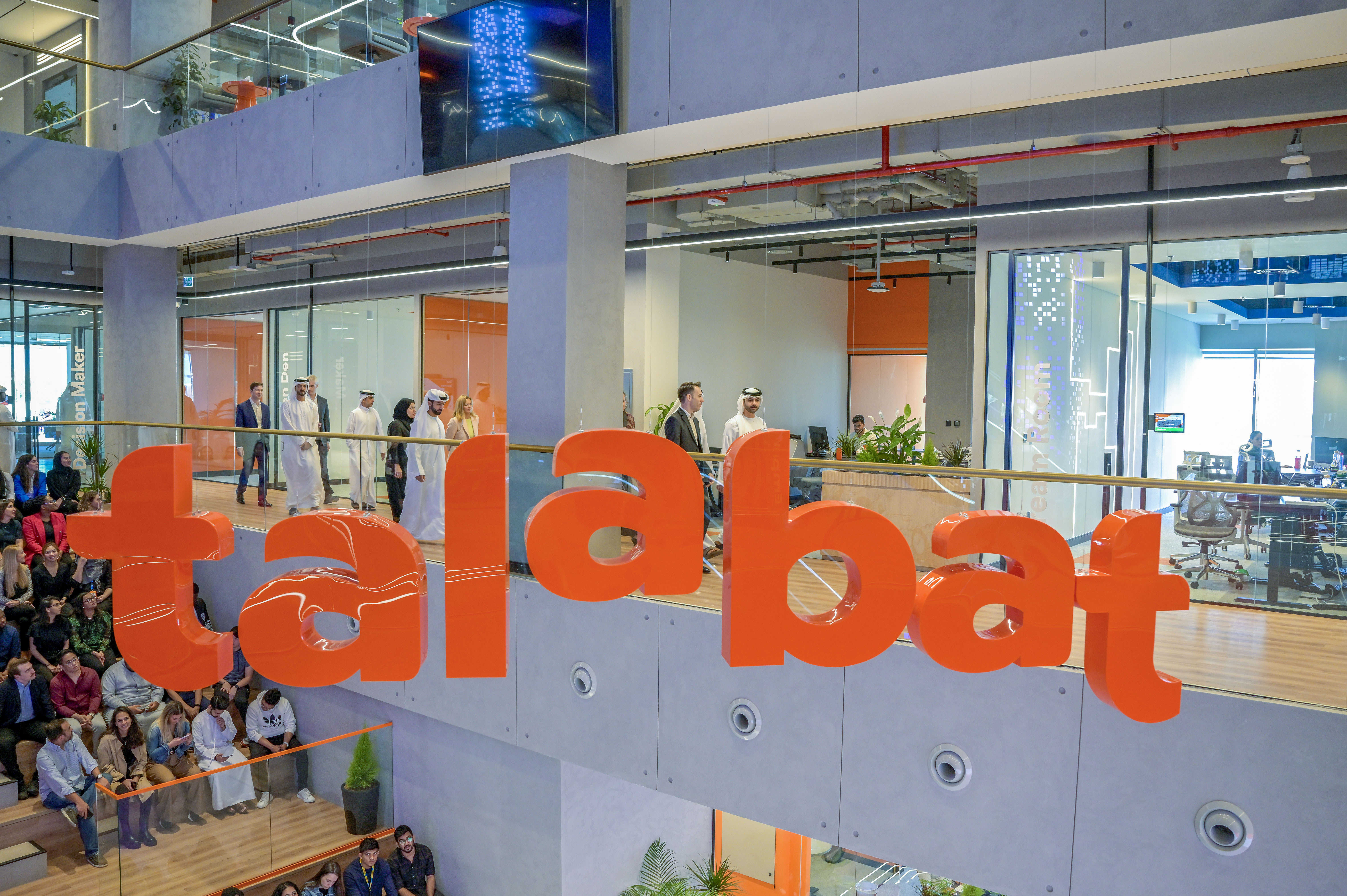 Talabat, the region's leading local delivery platform, has announced the opening of its new tech headquarters in Dubai's City Walk, a luxury outdoor shopping and dining destination that is fast becoming a hub for tech companies.
The new headquarters, whose launch reflects Dubai's emergence as the preferred hub for global and regional technology companies, houses almost 2,000 employees from over 71 nationalities, making it one of the largest tech hubs in the Middle East.
It was inaugurated by Sheikh Mansoor bin Mohammed bin Rashid Al Maktoum today (January 24) in the presence of several senior officials.
According to Talabat, the platform's new tech HQ also reaffirms Dubai's attractiveness as a key global business and technology hub for Delivery Hero, talabat's parent company.
The new office has been designed with sustainability in mind, as it features several environmentally friendly elements, such as a low-consumption water system, LED lighting, and open windows for natural light, reducing the building's environmental impact.
Lauding Talabat for its new HQ, Sheikh Mansoor said Dubai would continue fine-tuning its economic model while investing in the infrastructure and resources needed to support business in the digital era.
He underscored the importance of fostering creativity, innovation, and specialised skills in maintaining Dubai's status as an exceptional regional hub for business and technology.
The team at talabat's tech HQ includes more than 400 developers and engineers. From its base in Dubai, the platform's dedicated team of developers and engineers will create the platform to serve customers across nine markets - mainly UAE, Kuwait, Bahrain, Egypt, Iraq, Jordan, Oman, Qatar and Saudi Arabia.
On the new facility, CEO Tomaso Rodriguez said: "This is a testament to our continued commitment to championing technology in the region and attracting tech talent. Our dedicated team of developers and engineers is quite unique in that it builds and maintains the head and heart of our platform – right here at the heart of the city – and not far away."
The team is looking to further grow with over 100 product and tech positions, more than half of which will be based out of our new Dubai tech HQ, he added.-TradeArabia News Service