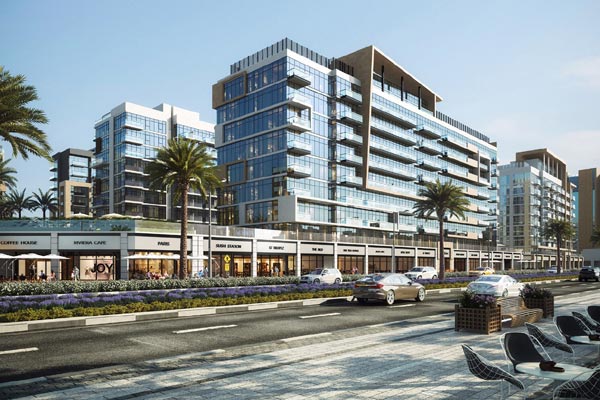 UAE-based Azizi Developments has extended its agreement with Toshiba Elevator Middle East, a leading Japanese maker of elevators, to supply and install passenger and service elevators for 13 buildings within Phase Three of its flagship waterfront project, Riviera.
Toshiba Elevator Middle East has been in the Middle Eastern market since 1999, securing numerous iconic projects, offering safe, comfortable vertical transportation with state-of-the-art technologies.
Its most modern solution, the machine-room-less (MRL) elevators, will be integrated with premium wood-style cabin wall finishings and elegant buttons embedded in full-height, luxurious glass panels, said the statement from Azizi.
Elevator safety is prioritised, with the technology meeting and surpassing all international standards, it stated.
On the agreement's extension, CEO Farhad Azizi said: "We are glad to announce the renewal of our agreement with Toshiba Elevator Middle East, which comes in light of the appointment earlier this year. This agreement demonstrates our dedication to obtaining high-quality, custom-built elevators."
"We pride ourselves in creating developments that exemplify unrivalled modern luxury – a design and construction philosophy that distinguishes us and assures investor happiness. Toshiba was chosen as the right match, precisely meeting Riviera's extremely high-quality standards," added Azizi.-TradeArabia News Service