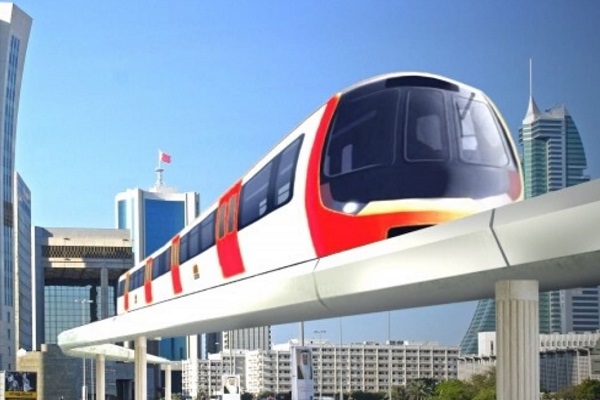 Bahrain's Ministry of Transportation and Telecommunications (MTT) has received 11 bids from top consultants in response to the request for proposals (RFP) for provision of consultancy and preliminary design services for the extension of Bahrain Metro to Bahrain Sports City.
The bidders for the work include Egis; Aecom Middle East; Gulf Markets International; Consolidated Engineering Company Khatib & Alami; Rina Consulting Abu Dhabi; Mohamed Salahuddin Consulting Engineering Bureau (MSCEB); Sener Ingenieria y Sistemas; Idom Consulting Engineering Architecture; Dar Al Handash Consultants (Shair & Partners); Intecsainarsa and Ace Consulting Engineers (Moharram - Bakhoum) and Partner.
MSCEB provided bids based on two options.
The bids were opened on June 3 and of these 11 RFPs, three have been suspended, according to the Bahrain Tender Board website.
The entire Bahrain Metro project is estimated to cost between $1 to $2 billion and will boast four metro lines totalling 109 km.
The 28.6-km Phase I will be operate through two lines - The Red and Blue Line - and will comprise 20 stations, including two interchanges, said the ministry in a statement.
The Red Line will connect Bahrain International Airport to Seef District through Airport Avenue and King Faisal Highway, while the Blue Line will run from Juffair, via the Diplomatic Area, Manama, Al Farouq Junction and Salmaniya, to Isa Town Educational Area, it stated.
On completion, the MTT said it will be able to carry 43,000 passengers per hour and is intended to reduce road traffic congestion in the kingdom.
Bahrain's first rail-based mass transit system will be carried out through a public-private partnership (PPP).
MTT has already appointed a team for the early stages of the project, including Anglo-Dutch multinational professional services firm KPMG as the lead and financial advisor; Egis, France, as a technical advisor; and multinational law firm DLA Piper as legal advisor, said the statement.
Bahrain Metro is part of the kingdom's Economic Vision 2030 strategy, which aims to enhance its economic sustainability, competitiveness and fairness over the next 10 years, it added.-TradeArabia News Service