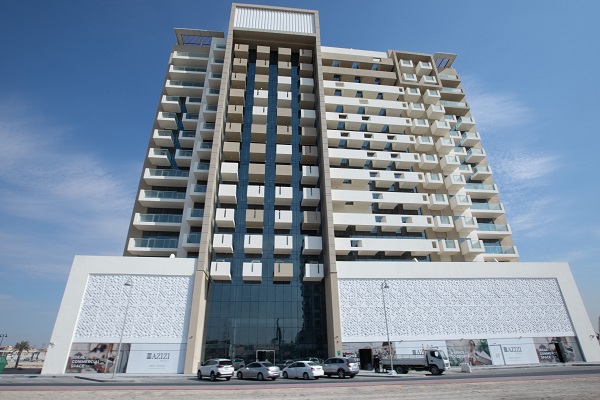 Azizi Developments, one of the leading private developers in the UAE, has received the completion certificate from the Department of Planning and Development (Trakhees) for its residential project, Shaista, located in the heart of Dubai's new growth corridor, Al Furjan.
The regulatory arm of Dubai's Ports, Customs and Free Zone Corporation (PCFC), Trakhees is responsible for licensing and regulating businesses in special development zones and areas.
Spread across its 12 residential floors, Shaista is home to 284 units - comprising 137 studios, 124 one- and 15 two-bedroom apartments, eight penthouses, and 7,100 sq ft of retail space.
Ideal for a modern, well-connected lifestyle, yet away from the bustle of the city, residents will also enjoy the convenience of being in proximity to Ibn Battuta Mall, Discovery Gardens, The Gardens, Jebel Ali Village, and Jebel Ali Free Zone, all of which are just five minutes away.
Al Furjan's connectivity is complemented by it now being part of Route 2020, the metro route that links it to the Expo 2020 site and the emirate's many leisure, business and retail hubs via Dubai Metro's Red Line, said the statement from Azizi.
From Shaista, Al Maktoum International Airport and the Expo 2020 site can be reached in just 15 minutes and Dubai Marina and JBR in only 10 minutes, it added.
Chief Development Officer Mohamed Ragheb Hussein said: "We are delighted to have completed Shaista in the first quarter of the year, with many handovers to follow in the coming weeks and months."
"We are looking forward to completing a total of 46 projects this year, comprising over 10,000 units and more than 11.2 million sq ft of built-up area," stated Hussein.
"Shaista, a world-class development that caters to both end-users who wish to move from renting to a more lucrative, elevated owned-home lifestyle as well as to investors who appreciate Al Furjan's growing rental yields, is the first of our many completions in 2021," he added.