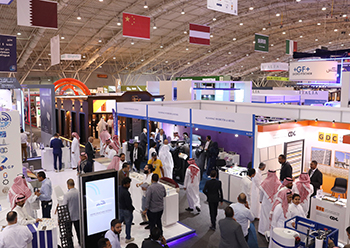 Saudi Build ... a platform for leaders and decision-makers in the construction sector.
A record number of 550 companies and entities from 32 countries will take part in the upcoming 33rd edition of Saudi Build, one of the largest and most prominent construction events in the region, which will be staged in the Saudi capital next month.
The exhibition, being held under the patronage of Saudi Arabia's Ministry of Municipal Rural Affairs and Housing, will kick off on November 6 at the Riyadh International Convention and Exhibition Center (RICEC). It will run for four days.
The expo is certified by the Global Association of the Exhibition Industry (UFI) and organised by Riyadh Exhibitions Company.
Saudi Build exhibition serves as an ideal platform bringing together leaders and decision-makers in the construction sector from the kingdom and various other countries under one roof.
The exhibition covers a wide range of sectors, including construction technologies, materials, interior design, and finishes, in addition to stone technology, interior decoration, locks and door handles, as well as cooling system technologies.