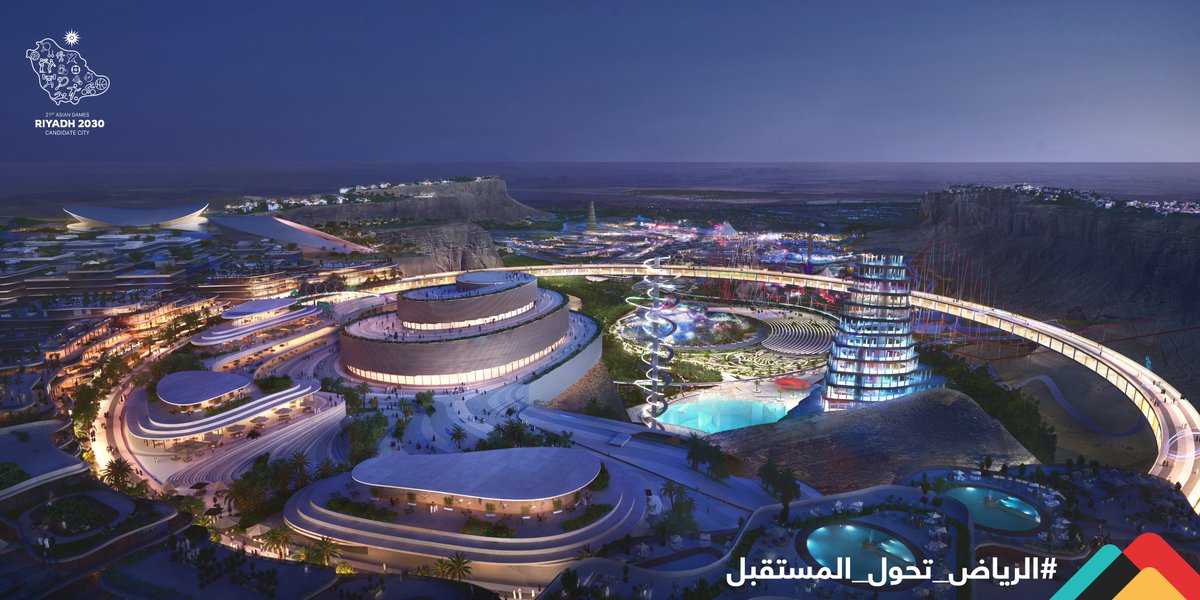 Saudi-based Qiddiya Investment Company (QIC) said it has awarded construction contracts worth SR2 billion ($532.8 million) over the last 12 months since the work began on the giant project.
Qiddiya is Saudi Arabia's future capital of entertainment, sports and the arts guided directly by the inspired leadership of HRH Mohammed bin Salman, Crown Prince of Saudi Arabia and Chairman of Qiddiya, as a keystone of Vision 2030, the kingdom's blueprint for long-term prosperity.
It is located on the doorstep of Riyadh and as one of Saudi Arabia's giga projects it will directly employ 17,000 people by 2023.
Owned by the Public Investment Fund (PIF) and in accordance with Saudi Vision 2030, QIC aims to prioritise business opportunities for local companies in order to catalyze economic and inclusive growth.
On the project deal, QIC said the most recent contract award, a three-year SR1.1 billion agreement to construct major roads and bridges on the upper plateau of the site, was recently won by Haif & Freyssinet – a joint venture contract between the two local firms – thus taking the total contract value to over SR2 billion.
Lauding the achievement, Chief Development Officer Kareem Shamma said: "Reaching the SR2 billion mark is a very important milestone for us, but what's more important is that these contracts went through a tough and competitive bid process, and were won by Saudi firms, and this, wholeheartedly, supports our intention to contribute to the growth of the domestic economy."
"It is also indicative of our continued commitment to creating the kingdom's entertainment, sports and arts hub. Businesses across the globe have been affected adversely due to the global pandemic but we have been steadfast in our vision, and fortunate to have the continued and unwavering support from our leadership to stay on track, deliver on time and keep moving forward," noted Shamma.
"We continue to work with leading Saudi construction companies to ensure we fulfill our promise to the kingdom," he added.
During lockdown, Qiddiya ensured all necessary safety precautions and protocols were followed and was able to continue with construction as planned.
"Work progressed without interruption as much of the current primary infrastructure work can be done at safe distances, adhering to all Ministry of Health guidelines, explained Shamma.
According to him, 500 units of heavy equipment and 800 workers are currently on-site with the number of construction workers expected to reach 1,000 by the year end.
"Major utilities diversions have been carried out to allow further construction including the relocation of 92 high voltage transmission towers, 40km of high voltage transmission lines, 720 medium voltage transmission towers, 70km of medium voltage transmission lines, 36km of fiber optics cables, and 8km of water utility pipes," he stated.
Shamma pointed out that Qiddiya had successfully completed total road asphalting of over 275,000 cu m, and concrete pouring of 80,000 cu m.
"In terms of preliminary eartworks and mass grading, total excavation reached 10.4 million cu m, total embankment and filling reached 8.6 million m3, and total clearing and grubbing reached 8.9 million cu m," he added.
Qiddiya's site office complex in the site's lower plateau has recently been doubled in size to support more staff moving from the corporate offices in Riyadh, while a second site office complex on the upper plateau is also now under construction and expected to be completed next month.
According to Shamma, Qiddiya aims to develop more strategic partnerships and to continue with heavy construction well into 2022 – making it ready for the testing and commissioning phase, ahead of its grand opening in 2023.
"In line with the kingdom's overarching strategy to open the country's doors to the world, we aspire to create a key tourist destination on the world map. It will not just be a city but rather, a whole new world that promises elevated immersive experiences to visitors," he added.-TradeArabia News Service