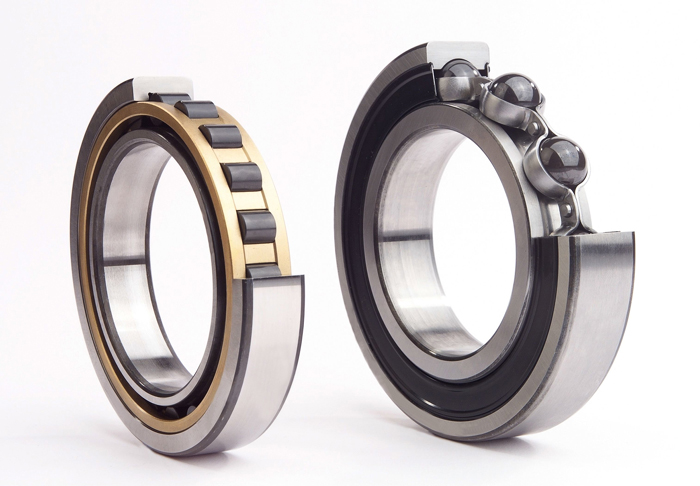 SKF Hybrid Bearings
SKF's effective, integrated product, technology and service solutions, supported by in-depth engineering knowledge and years of experience, assist oil and gas downstream industry customers in optimising their overall plant efficiency by increasing the reliability and availability of their capital equipment.
An expected 30 per cent increase in the global demand for oil and natural gas over the next 20 years and the subsequent drive to find new sources upstream will, in turn, necessitate midstream and downstream operators to boost efficiencies.
So, in order to future-proof their plants and processes, operators have to sharpen their focus on maximising the performance, reliability, availability and efficiency of their downstream equipment.
Looking at pump operators in particular, their challenge is to find ways to reduce total cost of ownership, while also complying with increasingly tougher environmental and safety legislation.
As energy accounts for up to 45 per cent of total pump ownership costs, the challenge is to optimise energy consumption over the entire lifecycle of the pump as well as to increase meantime between failures (MTBF).
Consequently, pump operators are increasingly demanding ultra-reliability and super-efficiency from their modern pumping systems through higher speeds, compact designs and more accurate axial shaft positioning and robust performance of the back-up bearing.
SKF is already responding to these demands, collaborating with leading OEM pump manufacturers and end users to offer everything from innovative engineering services in the design process to condition monitoring systems and service contracts.
We also work closely with plant maintenance professionals providing assistance through improved design of downstream equipment ranging from industrial pumps, fans and electric motors to gearboxes, compressors and turbines.
Combining fundamental rotating equipment knowledge with our deep understanding of maintenance and reliability processes enables us to bring the real-world experience to the table.
We offer a turnkey product portfolio that includes bearings, sealing solutions, lubrication systems and condition monitoring applications, as well as a range of tools, smart technologies and value-added services through our global engineering, reliability and service organisation.
SKF's well-planned predictive maintenance programmes, coupled with specialised integrated data collection, diagnostics and reporting solutions help to optimise pump performance and promote their reliable and efficient operation.
SKF's extensive range of bearings is specially designed to improve uptime, extend service life, lower temperatures and reduce maintenance on industrial pump systems.
SKF's hybrid bearings are particularly well suited for pump systems owing to their higher speed capabilities, their excellent insulating properties and their ability to perform extremely well under vibrating or oscillating conditions. Subsequently, these hybrid bearings provide longer bearing service life than standard bearings under the same conditions.
The outstanding performance of these hybrid bearings is showcased at an oil refining company in the Middle East where the units doubled the service life of the customer's centrifugal pumps.
The refining company uses 400,000 barrels per day (bpd) of Arabian heavy crude oil to produce premium transportation fuels, as well as high-value refined products. For an operation of this magnitude, reliable equipment and optimum plant uptime are critical.
However, since the refinery start-up, the plant had been faced with repetitive premature bearing failures in 45 centrifugal pumps, causing unexpected and costly downtime. The MTBF was only one year! Facing this untenable situation, the refining company approached SKF for a solution.
Our investigations revealed that the failures were caused by high bearing temperatures, especially during the hot summer seasons. Although alarms were set at 95 deg C, temperatures were measured well above 105 deg C. A root cause analysis identified poor lubrication conditions as the most likely cause of the high temperatures and the subsequent premature bearing failures.
SKF discussed three options with the customer, including revising operating conditions to decrease the pump load (a temporary solution), changing the lubrication system to a system that has been applied in other refineries, or exchanging the bearings for SKF hybrid bearings that offer higher performance in poor lubrication conditions.
The customer selected our third proposal and, since installation in 2018, these hybrid bearings have been operating trouble-free, doubling the service life of the centrifugal pumps from one to two years.
In addition to uninterrupted operation through optimised pump availability and ultimately uptime and productivity, the extension of MTBF has also reduced maintenance costs for the Refining Company.
Alongside hybrid bearings, SKF's extensive bearing portfolio for pump systems also include single row angular contact ball bearings for accommodating axial loads in one direction only; deep groove ball bearings, the most widely used versatile bearing type ideal for high rotational speeds; SKF Explorer deep groove ball bearings that are customisable and can accommodate radial and axial loads in both directions; SKF sealed bearings, which offer an excellent solution for water, food processing and other clean pump applications; and cylindrical roller bearings that feature a logarithmic profile for optimum load distribution to better accommodate shaft misalignment.

From left to right: Bearings for motors, SKF spherical roller bearings, SKF single row angular contact ball bearing
Irrespective of the pump application, whether pumping oil from the bottom of the ocean or siphoning aggressive fluids in chemical plants, SKF designs and engineers products and services that meet the end-user's demands.
Using our application knowledge and experience, combined with state-of-the-art technology, we aim to enhance customer value through asset optimisation for a more efficient, sustainable and profitable process.
*SKF's mission is to be the undisputed leader in the bearing business. We do this by offering solutions that reduce friction and CO2 emissions, whilst at the same time increasing machine uptime and performance. Our products and services around the rotating shaft, include bearings, seals, lubrication management, artificial intelligence and wireless condition monitoring.
SKF is represented in more than 130 countries and has around 17,000 distributor locations worldwide. Annual sales in 2020 were SEK 74,852 million ($9.04 billion) and the number of employees was 40,963.
SKF is a registered trademark of the SKF Group.