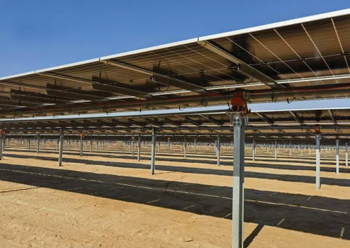 Arctech solar tracking solutions will be used on the ASB project.
Arctech, one of the world's leading solar tracking, racking, and BIPV providers, has announced it has been awarded the contract to provide its 1.5GW SkyLine II solar tracking solution for the ASB project, the region's biggest solar plant under construction in Jeddah.
Arctech said the deal marked the company's first solar tracking and racking project in the country and a milestone in its increasing presence in the Middle East.
Located in the Al Shubakh district, the ASB project will help expedite Saudi Arabia's energy transition in line with its Vision 2030 plans.
Arctech said it has a series of trackable project portfolios in the region following the "One Belt One Road" initiative including the Ibri II 607MW project in Oman and the 2.1GW Al Dhafra PV2 project in Abu Dhabi among others.