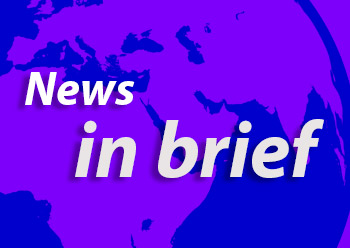 Yas Bay Waterfront set to open
Abu Dhabi's vibrant and premier destination Yas Bay Waterfront destination overlooking the Arabian Gulf on Yas Island will open to guests on December 1 2021, announced Miral, a leading curator of magnetic experiences.
Featuring Pier71, and a 3-km Boardwalk, coupled with a variety of world-class dining, leisure and entertainment brands on opening, Yas Bay Waterfront will complement the already exciting offerings at Yas Bay, including Hilton Abu Dhabi Yas Island Hotel, and Etihad Arena, Abu Dhabi's first-of-its-kind multi-purpose, indoor entertainment venue.
Yas Bay Waterfront is a key component being developed as part of Miral's AED4 billion ($1.09 billion) investment in the overall AED12 billion masterplan of Yas Bay.
ADCC cycling hub work begins
Abu Dhabi Cycling Club (ADCC) has broken ground on its new cycling hub at Hudayriyat Island, Abu Dhabi's latest leisure, sports, recreation and camping destination developed by Modon Properties.
The new hub will be established in accordance with the latest international standards of cycling, said the ADCC. It will have facilities such as indoor smart cycling, bike rental, bike storage, food and beverage court and retail outlets, plus a plaza for cycling events. It will also serve as the leading cycling area on Hudayriyat Island.
The "Bike Abu Dhabi" platform supports infrastructure plans for the sport, including expanding the network of cycling routes in the emirate from 300 km to more than 1,000 km and developing the "Abu Dhabi Loop", a 109-km connected bike track.
Region's largest aquarium opens
Abu Dhabi's The National Aquarium officially opened its doors to the public last month.
Set to be the largest aquarium in the Middle East, it is home to 46,000 creatures spread across 10 zones. These animals are cared for by a team of 80 sea-life experts and specialists known for their outstanding work in other aquariums around the world.
Located within the Rabdan Area, the National Aquarium is one of the 11 anchors found within Al Qana, a unique waterfront destination redefining social dining and entertainment to Abu Dhabi.
The main features of the newly launched attraction include iconic species such as the world-famous Super Snake, believed to be the longest reptile on display in the world. The facility includes over 60 exhibits across 10 zones.