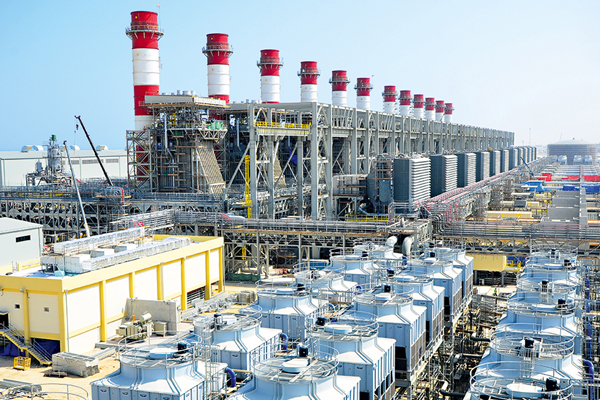 Saudi Power Procurement Company (SPPC) has announced that it has signed power purchase agreements with consortiums of Al Jomaih Energy and Water as well as Saudi Electricity Company for its key conventional independent power plant (IPP) projects - Taiba-1, Taiba-2, Qassim-1, and Qassim-2 - being set up in the kingdom at an investment of nearly SR29 billion ($7.8 billion).
These projects, which boast a total of 7.2GW capacity, are being implemented as part of the KSA's energy mix plan under the supervision of the Ministry of Energy, said SPPC, a limited liability company owned by the government, which is the off-taker for both projects.
The PPAs for the Taiba 1 and Qassim 1 IPP with total capacity of 3600 MW, were signed with a consortium led by the Saudi Electricity Company (SEC) as a managing member, and Acwa Power, a leading regional developer of power and desalination projects, as the technical member.
Additionally, the SPCC also sealed power purchase deals for its Taiba 2 and Qassim 2 projects (with a total capacity of 3600 MW), with a consortium led by Saudi-based Al Jomaih Energy and Water Company as Managing Member, French utility major EDF as Technical Member, and Buhur for Investment Company as consortium member.
This comes in addition to the expansion project of Rabigh Power Plant, which will see a block of combined cycle gas turbine units with a total capacity of 1200 MW being implemeted as a value addition.
The Saudi Electricity Company had earlier been given the go-ahead for this expansion project.
According to SPCC, all these projects will boost the total capacity by 8400 MW, enought to power around 3.5 million residential units annually.
These projects are an extension of the energy ecosystem's efforts towards realizing Vision 2030's objectives and contributing to improving electricity generation efficiency and reducing costs by diversifying energy production sources to achieve the optimal energy mix and displacing liquid fuels in the kingdom's power sector, it added.