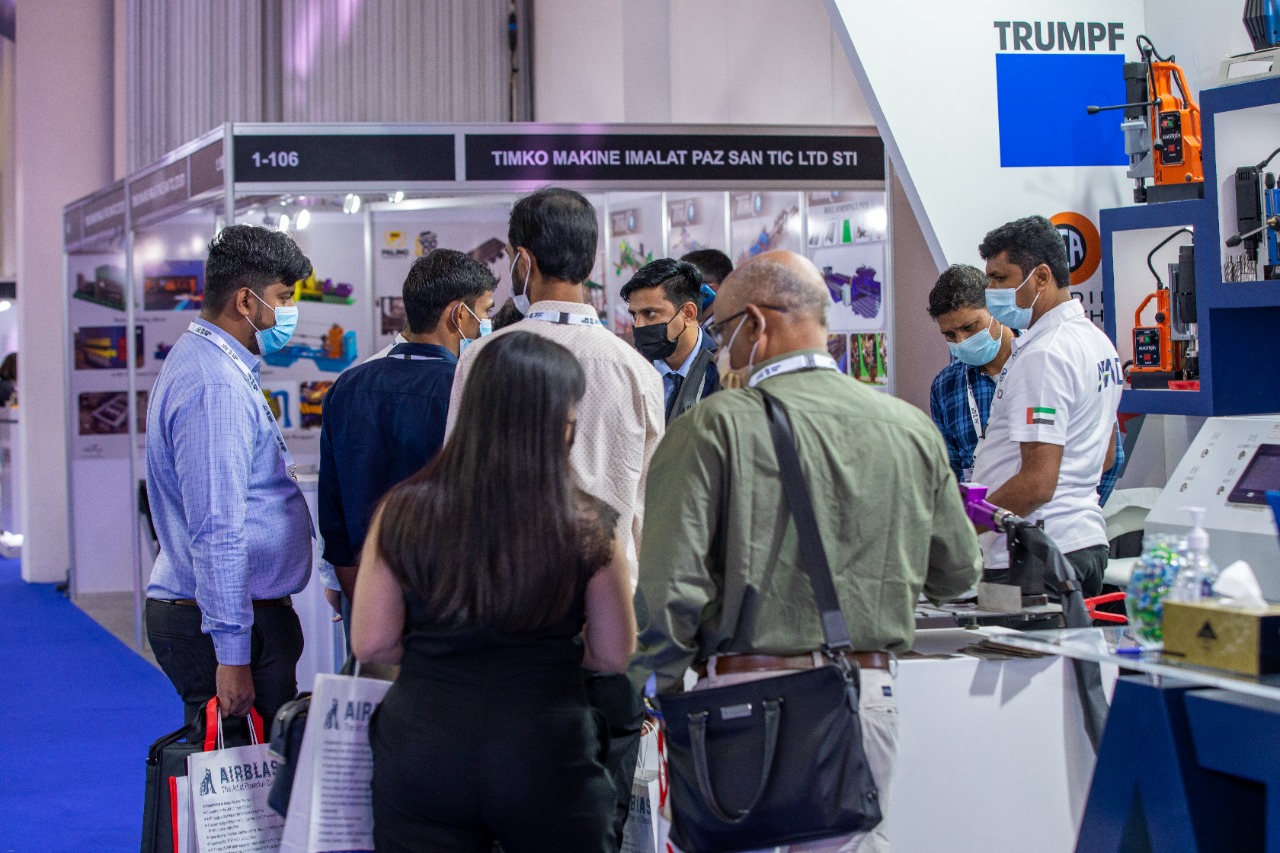 The 17th edition of SteelFab 2022 exhibition, one of the largest event of its kind in the Mena region, concluded on a successful note, enhancing the expo's position as an international destination for the most important international companies and major local and international manufacturers.
Organized by the Expo Centre Sharjah with the support of Sharjah Chamber of Commerce and Industry, the event has attracted over 6000 visitors, mainly from traders and professionals.
Over 150 local and international exhibitors from 30 countries and 400 brands of the world's leading brands in the field of metalwork and related industries participated in the event.
Major iron and steel companies from the UK, Italy, Turkey and India, and UAE showcased the most prominent technologies of the Fourth Industrial Revolution in the iron and steel sector, the latest equipment and machinery, and modern technologies in the fields of metal forming and low-cost laser systems for metal cutting.
Expo Centre Sharjah CEO Saif Mohammed Al Midfa said: "SteelFab 2022 exhibition has further cemented its position as a key destination for metal works in the region and has reinforced its role in supporting the iron and steel industry in Sharjah.
"Not only that, the event has also provided an opportunity for international companies to explore huge and promising investment opportunities, in addition to enhancing the efficiency and productivity of national and local companies," he noted.
On the sidelines of the exhibition, A 2-day Machinery Technology Equipment Conference was held to discuss issues related to the iron and steel industry, foremost of which are key learnings from the impact of Covid-19 on demand and supply, the changing face of the structural steel fabrication market, and digitization in steel fabrication.
Meanwhile, the 6th Fasteners World Middle East, a full-fledged vertical show for the entire fasteners and fixing industry, was also held along with the SteelFab.-TradeArabia News Service