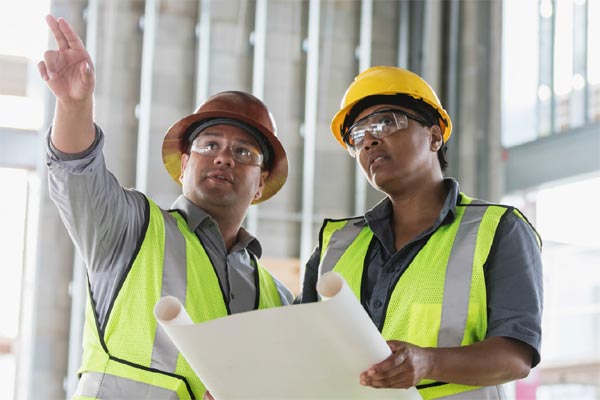 Saudi Arabia's construction and real estate market has started showing signs of recovery and growth following a period of subdued activity during Covid. Now with business confidence growing significantly, hiring activity is back to pre-pandemic levels, according to Hays, one of the world's leading recruitment experts.
As with other global economies, the pandemic resulted in challenging market conditions for Saudi Arabia.
With lockdown measures and travel restrictions limiting workforce capabilities and reducing global demand for oil, the government was forced to make cut backs to budgets, with many construction and real estate projects being put on hold, it stated.
Eighteen months on however, the economy has bounced back. Positive signs of growth have been showing in Saudi Arabia since the start of 2021.
Statistics from Reuters showed that the economy grew by 1.5% year-on-year as of Q3, with the non-oil revenue sector returning to pre-Covid-19 levels, growing by 10.1%. These figures, together with the high vaccine rollout and easing travel restrictions, have provoked much optimism in the kingdom.
Looking at the job market and in accordance with these statistics, we have seen business confidence grow significantly since the start of the year in Saudi Arabia, with hiring activity back to pre-pandemic levels and the next 12 months set to surge far beyond these levels, said Hays.
The local unemployment rate has hit a new 10-year low of 11.7% and is on track to reach the
government's target of 7% by 2030.
Specific to the Construction & Real Estate market and in line with Saudi Vision 2030, much of the demand for talent to date has come from government giga-projects, with the Red Sea Development, Amaala, Neom and Qiddiya creating multiple new job opportunities in region, it added.
Beyond these projects, there are a number of others that have launched this year and consequently, the job market is looking very prosperous for Construction & Real Estate professionals.
In line with the kingdom's vision to become a global leader within investment, tourism and trade, demand for the world's very best talent – who have large-scale project experience - is high and we are seeing this in three main areas - design/pre-construction; project delivery and digital technology.
*Design/Pre-Construction
With the launching of so many construction and real estate projects, demand for design/pre-construction professionals is significant and, unfortunately for employers, there is a shortage of experienced candidates within this space.
In some instances, we have seen organisations have open vacancies for up to 6 months. Roles highest in demand include urban designers, masterplanners, architectural designers and engineering designers with proven project experience.
In terms of seniority, demand is highest at the top-end; Director, Executive Director / C-suite level, with individuals who have years of professional experience, as well as strong commercial leadership skills to ensure that projects will be driven forward on time and to budget.
*Project Delivery
For those projects that are beyond the design/pre-construction phases - including the giga-projects such as Neom and Qiddiya - demand for project delivery teams is high.
Organisations here are eager to continue momentum of their projects and deliver the early construction phases as planned. As such, roles most in-demand include Project Directors, Project Design Directors, and Commercial Directors.
*Digital Technology
While the construction and real estate is one of the largest markets in the world, it has lacked the technological innovation of other industry sectors. However, this is rapidly changing and none more so than in Saudi Arabia, where digital technology is playing a greater and more integral part.
Projects such as Neom and The Red Sea Development are the first of such grand scale - to showcase the benefits of utilising digital technology to improve project delivery timeframes, whilst maintaining quality.
As such, candidates who have experience working on digitalised projects have become a very desirable asset to employers in Saudi Arabia as they embrace more technological innovations.
According to Hays, the Building Information Management (BIM) is the most widely used digital technology across the Middle East due to its ability to improve project visibility and help reduce the risk of project overspend.
"We are seeing knowledge of BIM to be an increasingly common pre-requisite for design/pre-construction roles. In addition, candidates that have experience of delivering projects using innovative technology, such as Artificial Intelligence, 3D printing, Blockchain, Drones and Cloud Computing, are becoming more and more in-demand," said a company spokesman.
Finally, within the Real Estate sector, we have seen an increasing demand for professionals with proptech expertise. This includes knowledge of Apps and Web Portals that help companies to better engage with and enhance the lifestyles of their communities, it stated.
While PropTech is an established phenomenon in many other developed countries, it is only in its
infancy in Saudi Arabia but in a phase of rapid expansion and therefore a hot skills area for professionals working in this space, it added.-TradeArabia News Service