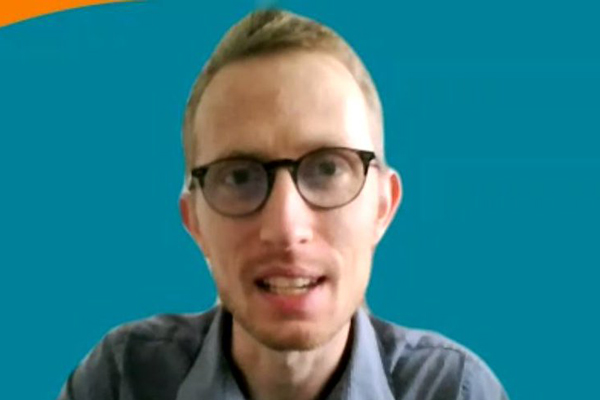 Stephen Richardson, Director, European Network, WorldGBC
WorldGBC has convened a coalition of over 60 construction sector leaders to call on the European Commission to support the full decarbonisation of the built environment through ambitious policies.
The group, which represents over 4,500 organisations across the building sector value chain, signed a letter today requesting that the Commission ensure the review of key legislative files, such as the Energy Performance of Buildings directive (EPBD) will support a Whole Life Carbon (WLC) approach.
The open letter is part of World Green Building Council's (WorldGBC's) #BuildingLife project, which was launched in December involving 10 national Green Building Councils (GBCs).
The project, funded by the European Climate Foundation, IKEA Foundation and Laudes Foundation, is working with industry stakeholders to develop an EU Policy Whole Life Carbon Roadmap to outline the appropriate routes to implement a WLC approach into the EU Policy Framework. This process is also being replicated at the national level in 10 European countries.
Embodied carbon - emitted by the construction, demolition and the wider supply chain of a building - accounts for an estimated 10-20% of the EU's CO 2 building footprint. As outlined in the letter, the signatories consider it crucial for European policy to tackle these emissions in conjunction with operational emissions - produced when buildings are in use - in order to attain climate neutrality by 2050 under the aims of the EU Green Deal.
Cristina Gamboa, CEO, World Green Building Council:
"This open letter shows a clear consensus across Europe's building sector – EU policy must go further to deliver a fully decarbonised and circular built environment. As COP26 draws closer, there is a critical urgency for policymakers to embrace a whole life carbon approach to buildings – one which encompasses not only operational emissions but embodied carbon as well.
#BuildingLife is showing the way by developing a suite of roadmaps for the EU and 10 European countries, through radical collaboration across industry leaders, policymakers and experts. WorldGBC is inviting senior leaders from the entire value chain to join our campaign calling for a lifecycle approach to built environment policy and become a #BuildingLife ambassador today."
Tina Paillet, RICS Chair of Europe, said: "The construction and building industry has an outsized impact on climate change, our dwindling stock of finite resources, waste production and local employment opportunities. Building anything costs embodied carbon and we are edging ever closer to overspending our 1.5°C carbon budget. The time to act is now and the circular economy is the only possible route to meaningful change for the Built Environment."
Lars Völkel, EVP Head of Wood Products division, Stora Enso, said: "We urgently need strong policies that encourage the use of low-carbon materials in achieving net-zero buildings. A revision of the current EPBD addressing building life cycle emissions is an efficient way to achieve this. The climate cannot wait."
Roland Hunziker, Director, Sustainable Buildings & Cities, WBCSD, said: "A whole life carbon approach is critical to achieving net-zero emissions in the built environment. Overall, carbon performance needs to become an integral part of the assessment in every transaction along the value chain and be incorporated into early
project decision-making, procurement and regulations. The BuildingLife project aims to propose practical steps to achieve this."
Céline Carré, Head of Public Affairs, Saint-Gobain, said:
"Being serious about decarbonising the buildings sector calls for a whole life cycle approach to create a level playing field for all solutions and inspire adequate policies on the road to climate neutrality."
Koen Coppenholle, Chief Executive, CEMBUREAU, said:
"Policies based on a material neutral life-cycle assessment are essential to decarbonise our buildings, and the Level(s) framework is the instrument for it."
Vincent Briard, Group Sustainability Director, Knauf Insulation, said: "Reducing drastically the whole life carbon is the next challenge for the built environment. In Europe, operational carbon in new buildings should be reduced to minimum from 2021, and the challenge remains to create strong requirements for
renovation. In parallel, addressing embodied carbon, starting with new construction, is the right next step. This is what #BuildingLife is all about."
The actions for the European Commission, set out in the letter are:
● Recognise the full potential of the building sector in delivering a climate neutral Europe;
● Ensure that the review of key legislative files, including the Energy Performance of Buildings Directive (EPBD), support a Whole Life Carbon (WLC) approach in addition to accelerating renovation, and greater accountability for achieved performance;
● Recognise the potential of Level(s) - the EU's framework for sustainable buildings - to deliver a harmonised implementation of WLC policy, building circularity and adaptability analysis;
● Deliver the EU Strategy for a Sustainable Built Environment to ensure coherence across policies and coordinate the transition to a sustainable built environment in the EU; and
● Work with the committed network of #BuildingLife stakeholders to develop and deliver these transformative policies.-- TradeArabia News Service