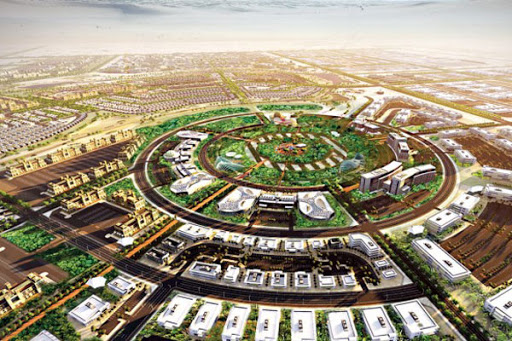 King Salman Energy Park (Spark), the region's only fully integrated energy hub, today (March 4) signed tenancy agreements with Saudi Arabia's Industrialisation and Energy Services Company (Taqa), thus making it an anchor tenant, along with Amco, a leading manufacturer in the oil and gas sector.
As an anchor tenant, Taqa will expand its local operations with the Taqa Industrial Park at the mega emergy park, strategically located close to their primary clients.
Taqa aims to establish a brand-new facility that will include oilfield services, a specialty facility for engineering and manufacturing, and a wireline and perforation center of excellence.
These facilities will be built in two phases starting in the second quarter of 2021, with the design and developmental planning stages having already commenced.
The integrated center of operations at Spark allows Taqa more efficient and effective utilization of resources and increased profitability through cost savings; Spark offers ready to lease land with fully integrated infrastructure and utilities to reduce development timelines and enable the ease of doing business in the kingdom.
Welcoming the deals, President and CEO Saif Al Qahtani, said:"Spark sits at the heart of the energy market, offering a world-class ecosystem that facilitates the growth of our tenants' businesses and brings sustained value to our wider communities."
"Spark is set to be a fully integrated city, bringing together major national and international companies and fuelling economic growth and job creation," he noted.
Taqa CEO Khalid Nouh said: "The new Taqa Industrial Park is a key element in our growth strategy as we continue to expand our portfolio of offerings in the months and years to come, providing a home base for services offered by some of our recent acquisitions, including AZR Technologies and OPT, centralizing our engineering, manufacturing and chemical blending activities among others."
"With our plans for future acquisitions focused on cutting-edge technology and innovative solutions, we further cement our alignment with Vision 2030 and the government's drive to diversify and localize services and manufacturing in the kingdom," he stated.
On Amco, Spark said it is investing over SR260 million ($70.7 million) in a new center in the energy park. The company's plans include the development of facilities to enable the manufacturing and production of steel pipes, valves, pumps, turbines, and machine and rotary equipment.
As a key manufacturer in the oil and gas sector, Amco's facilities will add value to the energy supply chain in the kingdom. Amco's facilities will be developed in three phases, allowing for the gradual build up of manufacturing capabilities and talent within the market.
Al Qahtani said the agreements with these two industrial groups continue to pave the way towards an integrated energy ecosystem at Spark.
"Both of these investments will accelerate the consolidation of the energy value chain being established at Spark, in line with kingdom-wide goals to catalyze economic development.-TradeArabia News Service