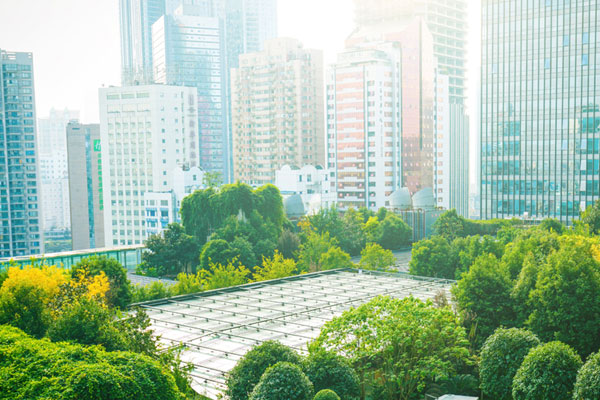 Mastercard has announced that sustainability and happiness emerged as the two major factors in shaping future smart cities in its recent survey, conducted in collaboration with Smart Dubai and Expo 2020 to better understand the pulse of UAE citizens.
More than half (53%) of UAE residents highlighted living in a sustainable city as the most exciting innovation for smart cities, stated Mastercard in its survey, 'Building the Cities of the Future.'
The report explores how residents' aspirations are driving the development of smart cities using new technologies, and outlines the trends and innovations paving the way for a brighter, more connected future for global cities.
Mastercard said along with its partners, it is playing a leading role in bringing together the private and public sector to co-develop, deliver and scale solutions that make cities smarter.
The virtual launch of the report was addressed by Younus Al Nasser, Assistant Director General, Smart Dubai & CEO, Dubai Data Establishment, and featured a panel discussion with industry experts from Mastercard, Smart Dubai and Expo 2020 Dubai.
The whitepaper has identified cross-sector collaboration as a key factor in the future success of smart cities, along with the development of seamless, customer-centric experiences and solutions that advance growth and drive sustainability efforts, it stated.
"This study clearly highlights the importance and power of partnerships when it comes to developing smart cities and driving sustainable and inclusive growth. Consumers are clear about their expectations, and it is the responsibility of the private and public sectors to come together to build inclusive, dynamic cities," remarked Elias Aad, VP, Head of Strategic Growth Business, Mena, Mastercard.
The survey found that four out of five (79%) residents in the UAE believe they'd be happy living in a smart city, aligning closely to Smart Dubai's aspiration of making Dubai the happiest city on earth through smart technology and innovation.
Smart Dubai is a member of Mastercard City Possible, a model for urban innovation in which a global network of cities, businesses, academics and communities work together to make cities more inclusive and sustainable.
"At Mastercard, we are helping to drive this progress by embedding ourselves with private and public sector partners, supporting them in the development of digital payments economy blueprints and executing on it leveraging our advanced technologies, global payments network and expertise, advisory team and data driven insights," noted Aad.
"Throughout the pandemic, we have supported our partners and united communities, ensuring governments, large and small businesses, merchants and consumers stay safe, informed and connected," he added.
The top three resident expectations of a smart city were environmentally friendly business practices, paperless government services, and fast, affordable, city-wide internet connectivity. The majority (67%) of respondents shared that they expect their smartphones to be the primary channel to access city services.
Respondents cited ultra-fast mobile connections, driverless taxis, and virtual medical diagnoses from AI doctors as the most exciting innovations in the cities of the future.
Sustainability emerged as a key aspiration for smart cities across all age groups. The study found that an overwhelming segment (53%) of UAE respondents consider living in a sustainable city as the most exciting innovation in future smart cities, and this increases with respondents' age, the report added.
Iman Alomrani, Deputy Chief Technology Officer, Expo 2020 Dubai, said: "World Expos have influenced the development of cities for 170 years through iconic structures and advances in technology and engineering. Expo 2020 will break new boundaries, working with innovative partners such as Mastercard to play an instrumental role in structuring future smart cities through numerous initiatives and activations – environmental, technological and economical – that will live on well after the event.
"Sustainability is integrated throughout Expo 2020 Dubai, creating meaningful impact and inspiring the global community to take action towards a cleaner, safer, healthier future. It is extremely encouraging that people consider sustainable practices as vital to their cities of the future," she added.-TradeArabia News Service