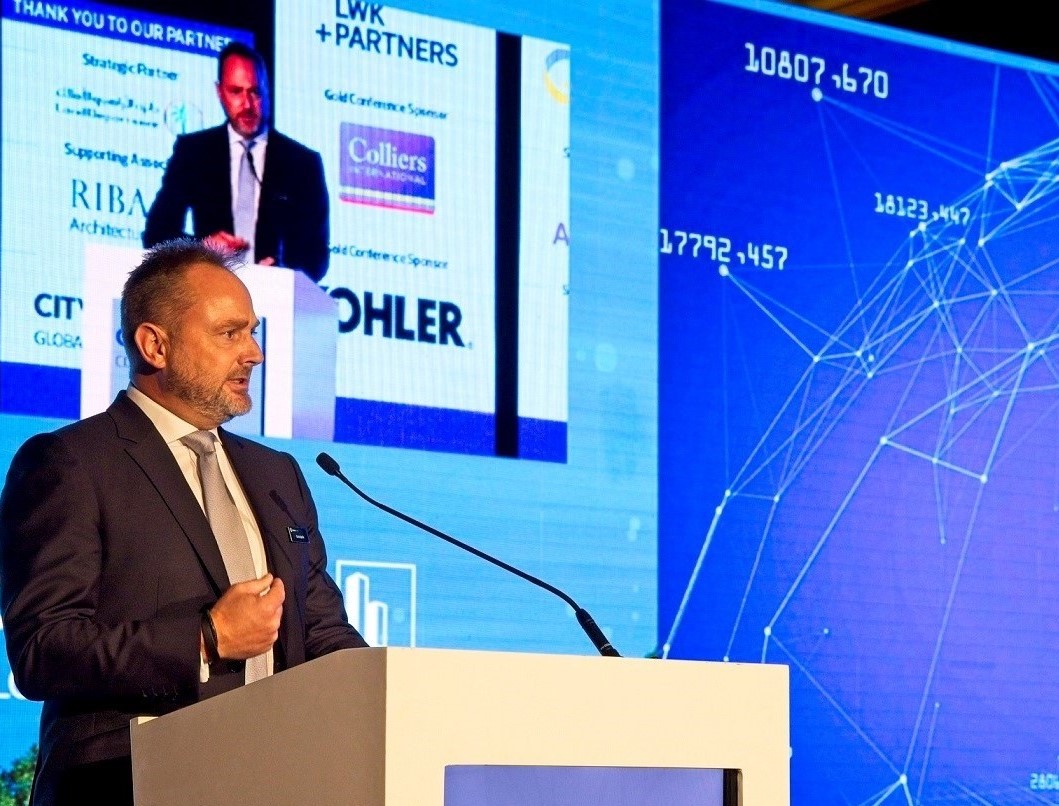 Cityscape Global organiser Informa Markets has unveiled an exciting new format for Cityscape Global 2021.
This meeting of minds for the real estate industry is made up of a series of virtual investor intelligence summits, online seminars and digital networking, in the months before and after the 20th edition of the flagship live, in-person event later this year, taking place at its new home in the heart of the Expo2020 site – the Dubai Exhibition Centre (DEC) – from November 7 to 11.
The show's shift to a hybrid model follows universally positive industry response to Informa Market's 'UAE & Mena Real Estate Report'.
Compiled at the height of the pandemic last year and released prior to last November's one-off Cityscape Real Estate Summit, the report shows 74% of respondents anticipating a recovery for the region's real estate industry within one to two years – signalling a period of growth to prospective investors.
Group Director of Cityscape at Informa Markets Chris Speller said: "Our new hybrid model has been specifically designed to bring the real estate ecosystem online, allowing meaningful conversations between developers, potential investors and a B2B audience from an expanded international audience."
"While a huge focal point is the live event in the heart of the Expo2020 site, utilising digital tools – both in the lead up to and following the event – will help create a compelling hybrid experience with effective networking for all participants over a longer period of time, across a global audience," he stated.
According to him, the virtual series of investor intelligence summits have been specifically designed to engage investors from four key regions currently investing in the GCC.
Designed for Emirati investors (May 25), Saudi investors (June 15), Israeli investors (September 7) and Chinese investors (September 21), the series will pinpoint real estate investment opportunities and legislation guidance for property investment from across Mena region.
Backed by data from 'UAE & Mena Real Estate Report' – in which 86% of respondents viewed Foreign Direct Investment (FDI) as a primary factor to the UAE's growth – the four target countries have been selected as critical markets for the real estate industry.
As part of the new hybrid model for Cityscape Global, a month-long digital networking and seminar platform hosted prior, during and post-event will enable exhibitors and visitors to search for and identify new leads and contacts globally based on their investment interests, business type and projects – creating an all-encompassing "browsing to buying" investment journey, said Speller.
By partnering with digital event and matchmaking platform, Swapcard, Cityscape participants can use AI-powered tech to link with government bodies, potential buyers, investors, industry suppliers such as architects, designer and financial services as well as new partners ahead of the live event, he added.-TradeArabia News Service