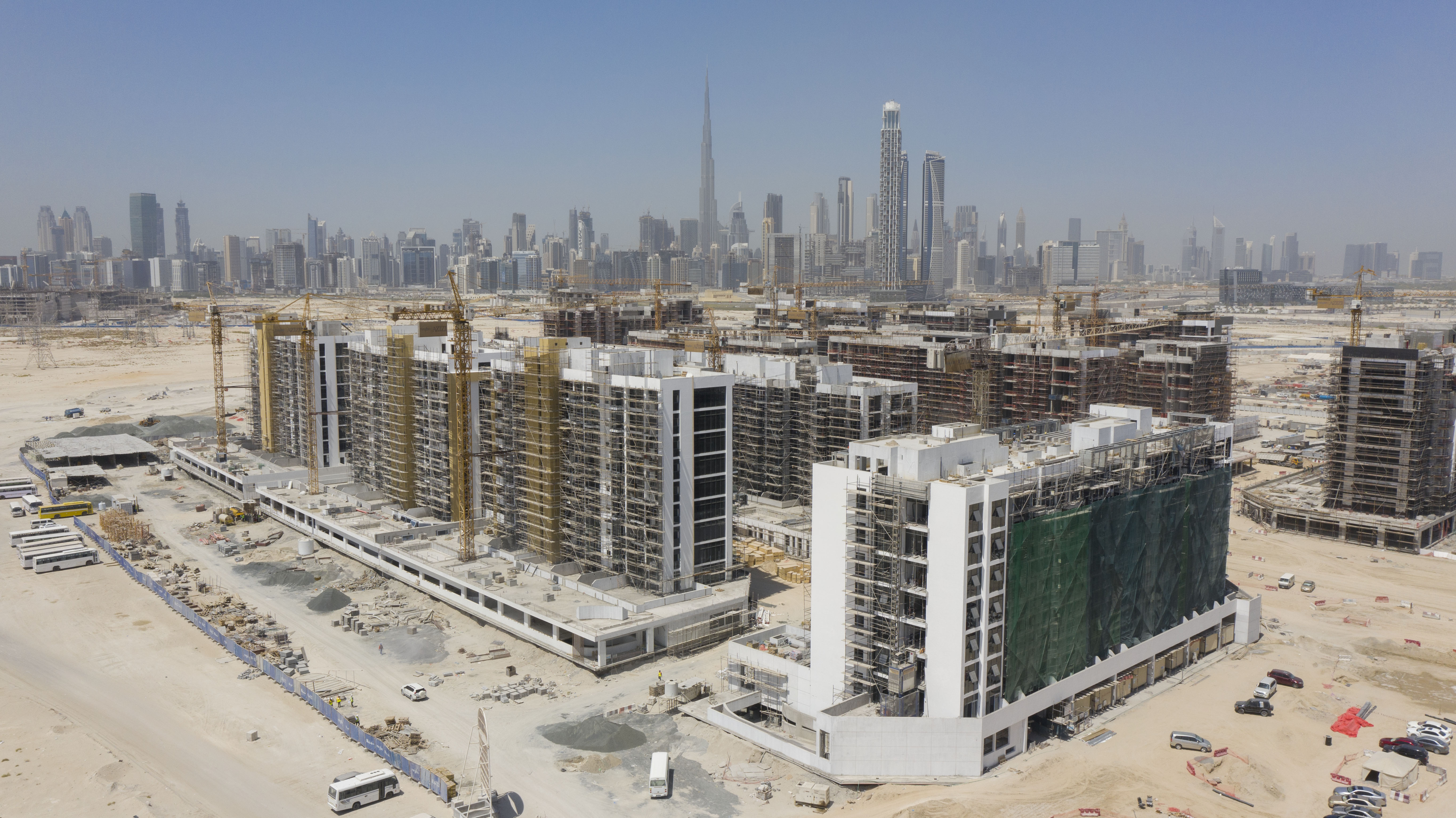 Azizi Developments, a leading private developer in the UAE, has awarded an AED20 million contract to SS Lootah, a major concrete supplier in the region, to source C40 and C45 grade of ready-mix concrete for 16 buildings in Riviera's Phase 1 and 3.
Riviera is Azizi's renowned waterfront lifestyle community project located in the heart of MBR City, which, upon its completion, will comprise more than 16,000 residences spread across 71 mid-rise buildings, overlooking an extensive retail boulevard, a canal walk with artisan eateries and boutiques, and Les Jardins - a lush-green social space.
With its strategic location near the upcoming Meydan One Mall and the Meydan Racecourse home of the Dubai World Cup - as well as Dubai's major business, leisure and retail hubs, Riviera is one of Azizi Developments' most sought-after projects, said the statement from the Emirati developer.
Designed to introduce the French-Mediterranean lifestyle to Dubai, which is not merely about architectural art, but also about a certain 'joie de vivre' - a celebration of life and exultation of spirit - Riviera represents a new landmark that will add value to the real estate landscape, it added.
Chief Operating Officer Afzaal Hussain said: "In our unremitting efforts to partner with the best-in-class market suppliers for our premium developments, sourcing ready-mix concrete from S.S. Lootah proved to be an outstanding choice."
"SS Lootah is an award-winning concrete supplier with an extensive track record in manufacturing and supplying concrete to major developments, and a reputation that precedes it in the local and regional market," stated Hussain.
"Sourcing construction materials directly from manufacturers will help us establish our quality control and cost efficiency measures in deeper levels of the supply chain, ensuring full control of our projects and mitigating any unforeseen risks. We will be announcing further contract awards with other construction material suppliers in the coming weeks," he added.-TradeArabia News Service