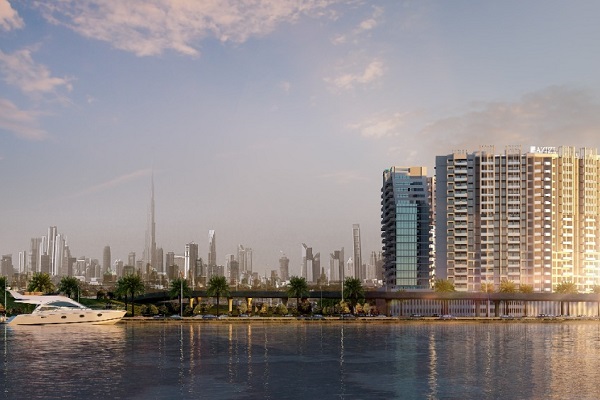 Azizi Developments, a leading private developer in the UAE, is seeing a high demand from international investors, especially from Israeli nationals, for Creek Views II, its recently launched AED 350 million ($95.2 million) development on the shores of the iconic Dubai Creek within the budding Dubai Healthcare City.
Azizi pointed out that much like its predecessor Creek Views I and Aliyah, the new project too is outstandingly well positioned among global real estate offerings, as international demand highlights, with 30% of units sold having been acquired by Israeli investors, 30% by UAE nationals, and 20% by Azizi's Saudi clientele, while the rest were sold to over 6 nationalities.
With demand in Dubai Healthcare City being on the rise due to its exceptionally strategic location in the heart of Dubai and superb ease of access, Azizi's three DHCC developments - Aliyah, which is already handed over, Creek Views I and Creek Views II - have all sold out to investors all over the world within impressive timeframes, said Azizi in its statement.
Creek Views II's design philosophy represents Dubai's remarkable transition from a traditional past to a modern, reinvented future, it added.
Executive Director (Sales & Marketing) Nima Khojasteh said: "While we knew very well that this would be yet another popular development in one of Dubai's most promising, growth-inclined localities, the international dimension of the remarkable investor response is certainly worth noting. We are delighted to welcome a new nationality and geographic segment to our clientele, with Israeli investors expressing substantial interest in Creek Views II and our portfolio as a whole."
Home to 587 families, this building will comprise 116 studios, 436 one- and 35 two-bedroom apartments. With a focus on enriching lifestyles, Creek Views II will feature two swimming pools, a sauna, a steam room, a fully equipped gym, and a children's play area.
"Units in Creek Views II are inspired by the concept of compact homes, with design being well-thought-out to maximise comfort and well-being in moderately sized apartments. Azizi will soon be launching a mock-up apartment, allowing interested investors to experience the clever, intricate interior designs first-hand," explained Khojasteh.
"With this particular project having been sold to more than 9 nationalities within just weeks of the sales launch and commencement of construction, and us receiving triple-digit enquiry figures on a daily basis from both local and international investors, our sales team is working hard to keep up. We are now looking forward to releasing the remainder of the Creek Views units, as well as the first homes of our other recently launched developments – our esteemed Avenue projects in MBR City," he added.-TradeArabia News Service