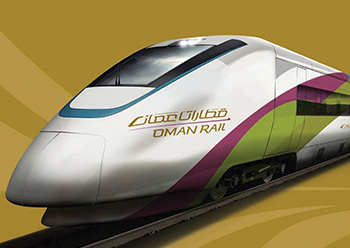 The rail network will extend from Sohar to Abu Dhabi.
The Oman and Etihad Rail Company, the developer and operator of the railway network connecting Oman and UAE, has invited prequalification bids from specialised contractors for freight facilities, depots as well as passenger stations linking the two GCC states.
An ambitious project, the UAE-Oman Railway Network aims to facilitate passenger and freight movement, create job opportunities, and foster sustainable development and stronger ties between the two Gulf nations.
The 303-km Oman-UAE railway network will extend from Sohar Port to the UAE National Rail Network, linking Oman with Abu Dhabi.
As per the tender document, potential contractors must demonstrate individually or as a joint venture/consortium that they have the necessary resources and expertise to meet the following requirements. The bidders must be a local company or a JV/consortium led by local company registered in the UAE or Oman, as applicable, to deliver the package(s) in the relevant country. They must have recent experience executing projects of a similar size, or nature (rail freight facilities, rail passenger stations, and rail maintenance depots, etc) in a railway environment.
Bidders must also have a reputation for timely completion and quality work and design and build experience.