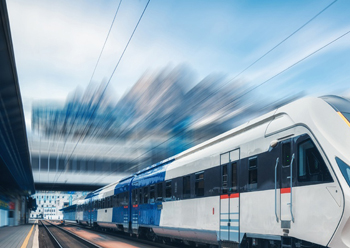 The winning consultant is expected to be announced by May-end.
Kuwait's Public Authority for Roads and Land Transport (PART) has issued tenders for consultancy services on Phase One of its ambitious railway network project, which runs 110 km extending from the country's southern border to the Shaddiyah region, reported Arab Times.
The scope of work includes detailed study and design work for the rail network as well as preparation of documents for the tender of Phase One of the railway project, it stated.
The floating of the consultancy tenders comes after the go-ahead by the Central Agency for Public Tenders (CAPT).
According to sources, the winning consultant will be appointed by May-end and the studies and final designs for the project are likely to be completed within one year.
Following this, PART will offer contracts for the construction of the railway line for Phase One, they stated. The deadline for submitting the tenders has been set at February 21.
Last year, the Ministry of Finance had agreed to grant KD500,000 ($1.62 million) to PART for covering the cost of contracting with a global consulting office for the railway project, reported Arabic daily Al Qabas.
Informed sources revealed that the earlier plan was to allocate KD1 million ($3.25 million) for the global consulting contract, but the ministry trimmed it by 50 per cent on the grounds that already there was in place a previous study and the task of the new consultancy office was to review and amend it, the report added.