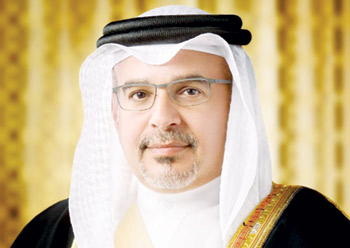 HRH Prince Salman
In a major move, His Royal Highness Prince Salman bin Hamad Al Khalifa, the Crown Prince and Prime Minister of Bahrain, has abolished the infrastructure connectivity fees for new builds in areas with pre-existing amenities, reported BNA.
This change applies to major developments and will significantly reduce costs and encourage growth in the construction sector, it stated.
Bahrain's Ministry of Works, Municipalities and Urban Planning had earlier reported that the kingdom collected –BD4.5 ($11.8) for power connection, BD2 for water, BD3 for building roads and BD2.5 for sewerage – as infrastructure connectivity fees.
HRH Prince Salman announced this last month during a visit to the Bahrain Chamber where he proposed a set of new labour market reforms that will replace Flexi Permits.
The changes will increase protection for expatriate workers – mainly those working in key sectors such as construction and tourism – and streamline processes involved with registering for work or change of employment.